Wheatgrass juicers are different from blenders.
These are made specifically to extract juice from leafy greens, wheatgrass or soft fruits that do not masticate well in a blender.
You can get both manual and electric wheatgrass juicers at online stores or at local stores. The choice of model depends on each one's personal preference.
Manual wheatgrass juicers are easy and simple to use. They are cheap and you can get many models in the market, that make fantastic wheatgrass juice.
You save on electricity and they can be used anywhere and they are easily portable. All that you need is a firm, smooth surface to fix the unit and to be prepared to exert some physical effort turning the hand crank that crushes the juice out of the grass.
It can even be used to make carrot, apple or certain other fruit juices.
Electric wheatgrass juicers on the other hand, do not require much effort and squeeze out juice quickly and efficiently. Some models are expensive but the investment is worth it if you plan to make wheatgrass juice daily.
It gives more yield of juice for the same amount of grass as against a manual juicer.
An electric wheatgrass juicer can also be used to juice fruits, vegetables, masticate baby food, make soy milk and frozen desserts.
The following are a few of the popular wheatgrass juicers available on 'Amazon.com'.
Manual wheatgrass juicers
Lexen Products 'Healthy Juicer GP27 – Manual Wheatgrass Juicer' – This is compact and lightweight. It has a suction base that easily attaches to smooth surfaces and is made from non-toxic FDA approved extra tough polycarbonate.
It comes with a limited warranty of one year and the shipping is free in the US. Product dimensions are – 8.5 x 8 x 7.5 inches and shipping weight is 3 pounds. Apart from wheatgrass, you can use it to juice spinach, kale, collard greens, cilantro, parsley etc.
What customers say:
outstanding performance
easy to assemble and take apart
easy to clean
Hopper is small so you need to reload frequently
Handy Pantry 'HJ Hurricane Stainless Steel Manual Wheatgrass Juicer' weights 10 pounds. It is easy to clean and assemble, is very durable and will last a lifetime. It is one of the best manual wheatgrass juicers available and comparable to other brands like Miracle Juicer.
What customers say:
Easy to clean
Easy to use
Masticates almost any fruit or vegetable
Ideal wheatgrass juicer
Miracle 'MJ445 Stainless Steel Manual Wheatgrass Juicer' comes with a one year manufacturer's warranty. It is easy to use and clean and gives high juice yield with minimum froth.
Product dimensions are 4.8 x 8.5 x 11.7 inches and weight is 10 pounds. It is made from durable, hygienic, non-toxic stainless steel and has a matt finish.
Customers who reviewed this product said:
It is recommended for wheatgrass juicing
Pulp has to be pressed several times to get maximum juice
Provides good quality wheatgrass juice
Z-Star 'Manual Juicer (Z-510)' offers affordable juicing at home. This product is portable and lightweight. It can juice greens, fruits and vegetables. It can extricate a good quantity of juice each time. It weighs just 6.5 lbs and product dimensions are 13 x 5 x 11.5 inches.
Customers have rated this product favorably, calling it:
Easy to use
Easy to clean
Can be used to make different fresh juices that are healthier than what is available in the market
Electric Wheatgrass Juicers
Mircale Pro 'Green Machine Wheatgrass Juicer' is fast and efficient. It gives 2 fluid ounces of juice per minute. It comes with a geared down motor that offers low foaming juice and has a sturdy new model stainless steel auger.
Apart from leafy greens, it can also juice most fruits and vegetables since it comes with a dual screen system. It can be used both at home and in juice bars.
The motor runs very quietly and has a low rpm with forward and reverse motion. This means that even when grass gets tangled and twisted, it can get untangled without the user having to manually untwist the grass.
The product weighs 20 pounds and has dimensions of 18 x 6 x 12 inches.
Green Queen – 'Wheatgrass Juicer – Home Model Electric Wheatgrass Juicer' has a powerful motor, is reasonably priced, has innovative and compact design meant for tabletop use, is easy to clean and assemble and comes with a one year warranty.
Made by 'Dr Squeeze Wheatgrass Juicer' company, it weighs 10.5 pounds.
It has received mixed customer reviews with some calling it 'great juicer' and others that it is not so efficient.
Lexen Products 'Healthy Juicer GP62 Electric Multi-purpose Wheatgrass, Fruit, Vegetable Juicer' is a versatile machine that makes not just juice but healthy baby food, soy milk, frozen desserts, pasta and frozen fruit sorbets.
It has a 2.63HP motor that efficiently squeezes out juice and a slow 76rpm turning motor that ensures the nutrients in the products are preserved when juicing. The manufacturer offers an 8-year warranty on the motor.
Customer reviews:
Useful for wheatgrass but not so efficient for other juicing purposes
Cost is a constraint
Good value for money
Samson '6-1 Single Auger Wheatgrass & Multi purpose Juicer – Model GB9001-Black' is an excellent product that masticates all types of leafy greens, fruits and vegetables.
The top rack can be cleaned in a dishwasher and this juicer is easy to operate and clean.
The product weighs 16 pounds and has dimensions of 17.5 x 11 x 8.5 inches. You get a 10-year warranty for the motor and 5 years for operational parts.
Overall, customer reviews for this Samson electric juicer is very positive.
Easy to clean
Fast to use
Durable motor
Multi-functionality is a bonus – makes peanut butter, pastas, baby food and sorbets apart from various juices.
Visit amazon.com for more wheatgrass juicers – both manual and electric.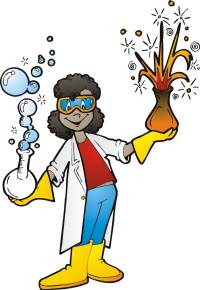 Our articles are written by writers with a deep domain understanding of the topic and usually hold Bachelors / Masters degrees. The articles are peer-reviewed before being uploaded on the website. Our writers spend 10s of hours researching and writing articles which are factual and comprehensive. Check out about our team in About Us section.