Argania spinosa trees grow well in semi-arid conditions of Morocco.
Argan oil extracted from the fruits of this tree has been used for hundreds of years for its health and culinary benefits.
Western pharmaceutical and cosmetic companies are now producing many products using this oil. Argan oil is rich in unsaturated oleic and linoleic fatty acids, phenolic compounds and antioxidants like tocopherol (Vitamin E).
Argan Oil for Face, Body and Hair
Argan oil offers specific benefits when used externally for the face, body and hair.
Argan oil when used on hair can:
Repair dry, brittle and damaged hair and restore shine and bounce
Vitamin E in argan oil improves blood circulation and promotes capillary growth which helps hair receive vital nutrients and therefore nourishes hair inside and out.
It can detangle frizzy hair and get rid of split ends
Reverse cellular damage caused by excessive hair styling and use of harsh chemicals like hair colors.  ,
When used for our face and body, argan oil offers benefits like:
Anti-aging benefits that can heal wrinkles and cracks on the skin
Help to reduce acne and eczema scars and even prevent their occurrence sometimes.
Fight dry skin and protect skin from oxidation caused by free radicals in the air and sun's UV rays.
When used on our body, argan oil can also reduce skin blemishes such as pregnancy stretch marks, chicken pox scars etc.
It can soothe chapped lips, prevent clogging of pores, and heal cracked heels.
Argan oil can be used to remove make up like eyeliner and mascara without causing eye irritation.  ,
About Pura D'or
All Pura D'or products contain at least 95% certified (by USDA, Ecocert etc) organic ingredients.
Their mission is to produce organic, natural products free from chemicals that are safe for everyone to use.
While based in the US, Pura d'or products are available on online sites like Amazon and they also offer joint ventures, partnerships, retail distribution etc.
Ensure you look for the 'Pura D'or Pure Organic Certified' seal before purchasing any of their products. They have a range of skin and hair care products, hair care products and argan oils.
Some of their products are:
'Pura D'or Pure and Organic Argan Oil Brown and Gold'
'Pura D'or Hair Loss Prevention Shampoo, Brown and Blue'
'Pura D'or Premium Organic Conditioner'
'Pura D'or Anti-Dandruff Premium Shampoo'
'Pura D'or Argan Oil Acne Treatment Solution'
'Pura D'or Organic Anti-aging face cream'
Pura D'or Pure And Organic Argan Oil
This product is USDA organic certified and made from pure Moroccan Argan Oil. It is a body, hair and face treatment oil.
Benefits:
Can be used for all skin, nail and hair types.
Restores moisture to dry skin
Reduces wrinkles and signs of aging.
Locks in moisture in hair and reduces split ends
Prevents scars and stretch marks
Acts as a soothing and healing agent for psoriasis and eczema scars
Restores nutrients to skin cells
Restores soft skin and shine to hair
Ingredients: Contains 100% pure and organic argan oil.
How to Use
Apply directly on brittle, dry and damaged hair after shampooing
Apply directly on face after washing
Apply over whole body to moisturize and nourish skin.
Customer Reviews of Pura D'or Pure And Organic Argan Oil
Out of the 629 reviews for this product on Amazon, more than 70% give it a favorable review. Which is great!
What positives buyers have mentioned about the product:
Customers like the product because it is organic and natural without harmful chemical additives
When used on hair, it is not sticky
Has a pleasant aroma
Hands became soft and hydrated especially during cold weather
Customers have found benefits for hair, nail and skin
Protects styled hair
Can be left overnight on hair without any side effects
What limitations buyers have mentioned:
One customer does not like the aroma
Feels acne outbreak may have been caused after using the oil but unsure about that
Sometimes hair became sticky
Since the majority of customers have given positive reviews and it has appropriate certifications, future customers could try a little to see the benefits they receive.
Our Recommendation
If you are looking for 100% pure organic argan oil. Pura D'or Pure And Organic Argan Oil is a great choice to make.
Where to buy?
Pura D'or Pure And Organic Argan Oil may not be available on all stores thus we recommend online portals for the same.
Our favorite one is Amazon for reasons of prompt delivery, secure payment and great customer service. Interested in buying from Amazon, use this link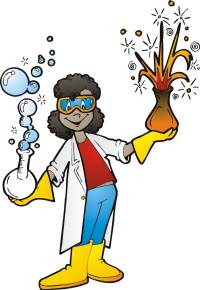 Our articles are written by writers with a deep domain understanding of the topic and usually hold Bachelors / Masters degrees. The articles are peer-reviewed before being uploaded on the website. Our writers spend 10s of hours researching and writing articles which are factual and comprehensive. Check out about our team in About Us section.