Salacia reticulata is a herb used in traditional medicine to treat diabetes.
It grows in forests of India and Sri Lanka. It is also known as Kothala himbutu.
Salacia genus consists of a number of species which also show some anti-obesity property.
Salacia reticulata possesses stimulant, anti-diabetic, laxative, diuretic and cardiotonic properties.
5 Benefits Of Salacia Reticulata In Weight Loss
Let's have a look at what research says about the role of Salacia reticulata in weight loss and obesity.
1.

It promotes weight loss by preventing fat deposition

Animal studies present the different ways by which Salacia reticulata prevents fat accumulation, some of which are mentioned below:
It prevents the development of adipocytes or fat cells.
It prevents the accumulation of fats and oils in fat tissue.
It promotes the activity of genes that support the breakdown of fats
It inhibits the activity of enzymes and genes that promote the storage of fats.
It increases the level of adiponectin (hormone that stimulates the breakdown of fats).
It regulates the activity of proteins like PPAR and AMPK which influence the development of obesity.
It normalizes glucose and lipid metabolism.
These modes of action can not only prevent obesity but also inhibit the development of metabolic diseases like diabetes and heart diseases.
Research proves that mangiferin, salacinol, kotalanol and kotalagenin 16-acetate, are the bioactive compounds isolated from Salacia roots that are responsible for these properties.
Results of a clinical trial conducted in Austria indicate that combination of Salacia reticulata and vitamin D can help lose weight.
In this study, all individuals were given guidelines for fitness training.
Additionally, one group was given Salacia reticulata and vitamin D combination.
The control group lost 2.1% of body weight and 4.1% of body fat.
While the group receiving supplement lost 6.1% of body weight and 4.5% of body fat in the same time period.
This suggests that the duo might be highly effective in promoting weight loss.
Animal studies prove that Salacia reticulata along with cyclodextrin reduces weight gain, fat deposition, visceral fat, and cholesterol and lipid levels in high-fat diet induced obesity.
Cyclodextrin is a group of sugar molecules that are used in the food industry.
The mechanism involved behind this is that Salacia reticulata influences glucose and lipid metabolism. It also inhibits the absorption of carbohydrates and fats from the diet.
What does this mean? Salacia reticulata acts in various ways  to promote weight loss such as preventing development of fat tissue and fat accumulation. Combining it with Vitamin D makes its effect on obesity more effective.
2.

It regulates fat metabolism

PPAR (peroxisome proliferator-activated receptor) is a protein that regulates the cholesterol and lipid levels in the body.

Regulation of this protein can aid in treating obesity and metabolic syndrome.

Obesity is not just about excess body weight. Along with it come a number of risk factors such as the development of diabetes, liver and heart diseases.

Accumulation of fats in liver, heart or blood vessels can be deleterious for health.

By regulating the activity of PPAR alpha, Salacia reticulata causes the following :
Prevention of accumulation of lipids in heart and liver
Reduction of cholesterol and blood lipid level
A decrease in body weight and body fat
Prevents inflammation
What does this mean? PPAR protein is responsible for balanced lipid metabolism. By influencing activity of this protein, Salacia reticulata can ameliorate obesity, hyperlipidemia and fatty liver disease.
3.

It prevents the absorption of fats from the diet

Lipase is an enzyme that plays an important role in digestion and deposition of fat.

Experimental studies prove that extract obtained from stem and leaves of Salacia reticulata inhibit the activity of lipase.

Polyphenolic compounds such as mangiferin, methylepigallocatechin, epigallocatechin, epicathechin show strong inhibition.

This prevents metabolism and absorption of fats from the diet.

Instead, it promotes breakdown and excretion of fats. Through this mechanism, the herb exerts anti-obesity and lipid-lowering effect.
What does this mean? Salacia reticulata inhibits the activity of enzyme lipase and prevents absorption of fats from diet.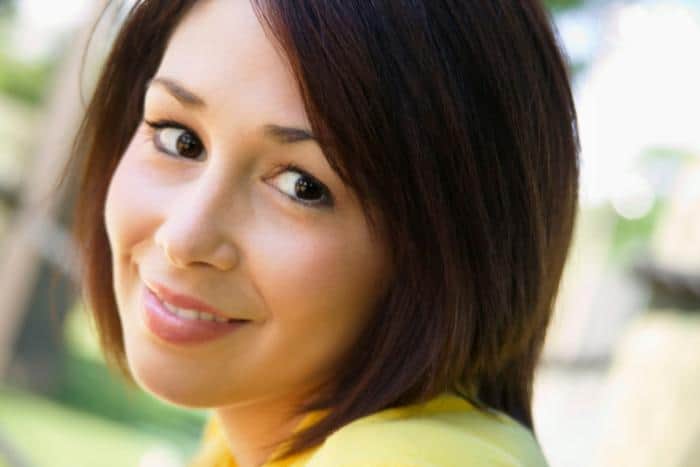 4.

It lowers cholesterol levels

Experimental studies prove that Salacia extracts effectively reduce cholesterol and lipids.

500mg Salacia root and leaf extracts are taken over a period of 6 weeks is found to significantly decrease cholesterol and lipid levels in patients suffering from mild to moderate hyperlipidemia.

Research proves that the cholesterol-lowering effect of Salacia roots extract is comparable to that of simvastatin, an anti-hyperlipidemic drug.
What does this mean? Salacia reticulata can reduce abnormal cholesterol levels and prevent development of hyperlipidemia and artherosclerosis.
5.

It has anti-diabetic property and can reduce carbohydrate absorption

Salacia reticulata extracts exert anti-diabetic property by decreasing blood glucose.

Balanced glucose and insulin levels lead to effective utilization of carbohydrates in the diet.

It also prevents rise in glucose levels after meals and this in turn helps control appetite.

Compounds present in Salacia reticulata extracts, mainly salacinol and kotalanol inhibit activity of enzymes such alpha-glucosidase which is involved in carbohydrate digestion and absorption.

In a clinical trial conducted in Bangalore, India Salacia reticulata extracts were found to beneficial in treating prediabetes and hyperlipidemia.

Root extracts showed a faster action than leaf extract in decreasing cholesterol and glucose levels.

Results of a clinical trial conducted in Institute of Clinical Research, India suggest that the herb can be used as an oral hypoglycaemic (blood sugar lowering) agent as it effectively controls blood sugar after consumption of a carbohydrate-rich meal.

Consumption of herbal tea containing Salacia reticulata is found to beneficial in lowering blood glucose to the extent that it reduces the patient's dependency on oral anti-diabetic drugs.
What does this mean? S.reticulata has anti diabetic property and its blood sugar lowering effect can prevent weight gain occuring due to metabolic errors like insulin resistance.
How to take S.reticulata for Weight Loss?
Salacia reticulata extract is available in powder form, herbal tea or as supplements. Studies recommend consuming 200-500mg of powder thrice everyday with meals for a period of 6-8 weeks.
Precautions
No adverse effects of consuming Salacia reticulata have been reported. Yet there is a possibility for drug interactions.
It works as a blood sugar lowering agent, so if you are already on blood sugar regulating medicines use Salacia reticulata with caution.
Consult a health practitioner before consuming Salacia reticulata supplements.
Conclusion
Scientific evidence suggests that Salacia reticulata prevents weight gain by suppressing fat deposition, reducing cholesterol levels, preventing carbohydrate absorption and improving insulin sensitivity.
This herbal medicine shows sufficient potential of combating obesity.
More clinical studies are required to confirm the role of Salacia reticulata in weight loss.
If opting for this herb to aid in losing weight, consult a naturopath or herbalist prior.
Save
Save