The benefits of wheatgrass juice can be got from the fresh plant sprouted at home from wheat seeds or grown outdoors. It is high in beta carotene, chlorophyll and antioxidants.
Many nutritionists propound the benefits of using wheatgrass as an ingredient in smoothies and juices. It is said to detoxify the body, boost immunity and increase energy levels.
The high chlorophyll content in wheatgrass can increase the levels of oxygen in the body and reduce the risk of contracting rheumatism, gout or cancer.
Wheatgrass juice is rich in nutrients like amino acids, vitamins A, E and C, phosphorus, calcium, magnesium, selenium, and such. Juice is extracted from the leaves and should be consumed fresh.
The leaves are very tough to digest raw. Apart from juice, wheatgrass powder is made into tablets or capsules and sold as a dietary supplement.
Use wheatgrass kits to grow this beneficial grass at home so that you can make fresh tea or juice daily.
Why is wheatgrass juice good?
There are various reasons why wheatgrass juice is recommended by nutritionists. However, there is no scientific proof in these theories.
It is said to be a complete protein since it contains more than 20 amino acids that is greater than any other protein food source.
1 fluid oz of this juice is equal to 2 ½ lbs fresh vegetables
It contains 92 essential minerals
It has more than 30 enzymes
The 70% chlorophyll content means it is identical to hemoglobin and so helps oxygenate the body.
Benefits of wheatgrass juice
The benefits of wheatgrass juice are easily assimilated by humans. By consuming high quality wheatgrass juice, you can enjoy the following health benefits:
Sense of physical and mental well-being
Improved energy levels
Better sleep patterns
Detoxification of the body
Reduction of inflammatory conditions
Promotes weight loss since it reduces cravings for food
Improved mental clarity
Steady nerves
Better eyesight
Improved night vision
Other benefits that you can enjoy by consuming wheatgrass juice daily are:
Gargling with wheatgrass juice can remove toxins from teeth and gums
Symptoms of nausea can be alleviated by drinking wheatgrass juice. Since it helps cleanse the body, drain toxins from lymph nodes and breaks up mucus found in the body, anyone who suffers from nausea can benefit.
Hypertension can be reduced by drinking wheatgrass juice since RBC count increases. This therefore reduces the risk of contracting cardiac diseases.
100ml of wheatgrass juice drunk everyday for a month can benefit patients with ulcerative colitis, by reducing rectal bleeding, bowel movements and inflammatory conditions
A similar quantity of juice can improve RBC count in the body. This improves anemic conditions and increases blood supply to vital organs and body tissues. Anemic patients feel more energetic. This effect is due to the high chlorophyll content in wheatgrass juice, similar to hemoglobin.
Beta-thalassemia patients who require blood transfusion can benefit by drinking 100ml wheatgrass juice daily. Their requirement for blood transfusion reduces by 50%.
Other infections like colds, bronchitis, coughs, throat and mouth infections and diarrhea can improve by consuming wheatgrass juice.
Wheatgrass juice is also said to help in treating and preventing different cancers – especially colon and breast cancer and AIDS. Patients undergoing chemotherapy can be given wheatgrass juice to treat myelotoxicity that causes inhibition of bone marrow activity.
Wheatgrass juice reduces LDL (bad) cholesterol.
Best form of the juice
Flash frozen wheatgrass juice is said to be more potent for it captures the raw power of the grass and maintain its freshness and nutritive qualities for longer periods.
Flash freezing is also approved by the USDA. Powders and tablets are also not as potent as wheatgrass juice for the heat used to treat the raw material will destroy sensitive organics.
Even freshly cut and juiced wheatgrass will degrade quickly unless consumed immediately. It is best not to refrigerate and consume wheatgrass juice for it can begin to spoil at once.
Ways to use wheatgrass juice
Wheatgrass juice is normally used as a dietary supplement in tea, juices or smoothies. The grass can be sprouted at home using wheat seeds. It is ready for harvesting about 10 days after sprouting.
The grass is squeezed and a dark, green liquid is extracted. Whether the grass is grown indoors or outdoors, it must be harvested before it reaches the jointing stage.
At this time the plant will be between 7-11 inches tall. At this stage, wheatgrass will be bursting with energy that is captured and made into juice. If left to grow, the plant will achieve an enormous growth spurt. However, then the benefits of wheatgrass juice will not be garnered.
Since there is so much of energy in the juice, it will get oxidized quickly. Hence, it either must be drunk immediately or protected from oxidation by flash freezing.
Some studies suggest that consuming ½ cup daily (100 cubic cm) can provide the various health benefits of wheatgrass juice.
Simple recipe to make wheatgrass juice
The benefits of wheatgrass juice can be enjoyed with this simple recipe. Take 2 apples, 2 celery stems, ½ lemon and 3 bunches of wheatgrass. This quantity will make about 60ml of juice.
You need to drink this juice fresh to enjoy the benefits. So, you can reduce or increase the quantity of ingredients to make your daily requirement.
Wash all the vegetables and fruits. Peel the lemon and core the apples. Chop the fruits, celery, and place in a juicer.
Crush the wheatgrass in a wheatgrass juicer. Mix all the ingredients and enjoy a refreshing drink.
You need a special masticating wheatgrass juicer. These are different from regular fruit juicers for they crush the juice from leafy greens like wheatgrass using an auger and drum.
This motion is different from the shredding and tearing action of fruit (centrifugal juicers). There are two types of wheatgrass juicers available – electric and manual. You can find a good one online.
Wheatgrass smoothies are also enjoyable and remove the strong taste of this grass. You can blend ½ cup wheatgrass, 1 orange peeled, 1 apple and 4 fresh strawberries. Place these in a blender with some water and ice cubes and blend.
Precautions
Do not use wheatgrass as a substitute for conventional medical treatment.
Do not use it as a supplement for fresh vegetables and fruits. People can experience some side effects like nausea, headaches, swelling of the throat and hives. In such cases, they must stop using wheatgrass juice and consult their doctor immediately.
If you suffer from gluten intolerance, celiac disease or grass allergy, or are pregnant and breastfeeding, you must inform your doctor before consuming wheatgrass juice.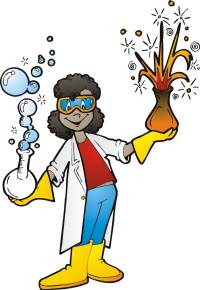 Our articles are written by writers with a deep domain understanding of the topic and usually hold Bachelors / Masters degrees. The articles are peer-reviewed before being uploaded on the website. Our writers spend 10s of hours researching and writing articles which are factual and comprehensive. Check out about our team in About Us section.