I have been talking about how long chain fatty acids are bad and how medium chain fatty acid containing oils such as coconut oils are good. The benefits or harmfulness of any oil is a function of its composition of fatty acids, its length of carbon chain, how susceptible it is to pre-oxidation and to generate free radicals.
In the same context I received an email yesterday from Bob Pats, California. Bob requested if I can write something where key composition of common fat sources we take usually can be provided at a single page. It is indeed useful info to have. Thanks Bob for suggestion and here is the info you requested.
Fats based on types of saturation
Fatty acids: These are chemical compounds made up of carbon, hydrogen and oxygen. They are used by body to generate energy. They are primarily categorized in three:
Saturated: This type has 2 hydrogen atom attached to each carbon atom
Monosaturated: This type has 2 missing hydrogen atom
Polysaturated: More than 2 hydrogen atoms missing
Oils are composed of a composition of all the above three fatty acids, but in different proportions. No single source is pure in terms of composition (see table below).
Oils

% of Saturated

fats

% of Mono-saturated fats

% of Poly-saturated

fats

Coconut Oil

92

6

2

Sunflower Oil

11

20

69

Corn Oil

13

25

62

Soybean Oil

15

24

               61

Olive Oil

14

77

9

Beef fat

52

44

4

Palm Oil

51

39

10

Butter

66

30

4
Fats based on number of carbon in fatty acids
In this type of categorization, the parameter used to distinguish is number of carbon atoms in fatty acids which make the source. Again, a single source of fat, say butter, will have multiple types of fatty acids with various chain length. Based on length, fatty acids can be categorized into:
Short chain (fewer than 6 carbon atoms)
Medium chain (6-12 carbon atoms)
Long chain (13 and above carbon atoms)
| | | |
| --- | --- | --- |
| Fatty Acids | Number of carbon atoms | Oils where present |
| Acetic | 2 | Vinegar |
| Caprylic | 8 | Coconut oil |
| Capric | 10 | Palm oil |
| Lauric | 12 | Coconut oil |
| Oleic | 18 | Olive Oil |
| Palmitic | 16 | Animal / vegetable oil |
| Stearic | 18 | Animal / vegetable oil |
| Linoleic | 18 | Vegetable oil |
| Alpha - Lineolenic | 18 | Linseed oil |
Short chain fatty acids are rare while long chain fatty acids are most common. Long chain fatty acids are by far most company energy packets and make best storage fat in both plants and animals.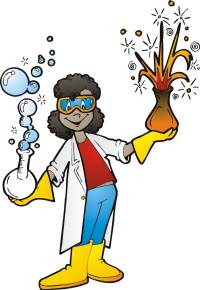 Our articles are written by writers with a deep domain understanding of the topic and usually hold Bachelors / Masters degrees. The articles are peer-reviewed before being uploaded on the website. Our writers spend 10s of hours researching and writing articles which are factual and comprehensive. Check out about our team in About Us section.