Quick Answer: Best Cinnamon Powder
About This Article
18 brands analyzed for rankings. 24 hours spent in research. 45+ references used for information.
Cinnamon is a well-known spice across the globe and is used in several cuisines for its distinctive flavor.
Made from the inner bark of the Cinnamomum tree, it is a common kitchen ingredient. There are 2 main types: Ceylon and Cassia.
It also exerts a number of effects on the body. [1]
One of the major benefits of cinnamon is that it exerts an anti-diabetic effect.
This is because it lowers the rate at which glucose intake occurs in the body. It helps in reducing blood sugar spikes in diabetics.
Cinnamon is loaded with antioxidants and can also lower cholesterol. [2]
Cinnamon can be used for its medicinal properties by diabetics as well as people with high blood cholesterol. [3]
Cinnamon contains the toxin coumarin and, in high doses, can harm the liver, especially in elderly people. People prone to allergies should refrain from using it as it might cause mouth sores. [4]
How Cinnamon Works in Our Body
The active ingredient in cinnamon is cinnamaldehyde, which is responsible for the antimicrobial and anti-inflammatory benefits attributed to cinnamon.
Polyphenols present in cinnamon help to inhibit the activities of some intestinal enzymes and lower glucose levels post-meal.
Hydroxychalcone is another component that can act like insulin and reduce blood sugar levels by promoting glucose uptake. [5]
Comparing Top Cinnamon Powder / Capsules Brands
To make your buying decision easy, here is a quick comparison of top Cinnamon powder and capsules in the market today -
Product
USP
Quantity
Price

Organic Wise Ceylon Cinnamon

Best Overall, 1,700+ Reviews

USDA certified Organic
16 Oz

NutriFlair Ceylon Cinnamon

Best in Capsules

60 Days, 100% money back guarantee
60 Capsules

Frontier Co-op Organic Ceylon Cinnamon

Fair Trade Product

Certified organic, Kosher
16 Oz

Frontier Co-op Ceylon Cinnamon(Bulk Bag)

Organic Fair Trade Certified Ceylon cinnamon
16 Oz

Diyesta Organic Cinnamon

In business since 1935
16 Oz

King Arthur Flour Vietnamese Cinnamon

Sourced from Vietnam
3 Oz

Naturevibe Botanicals Organic Ceylon Cinnamon

USDA Organic certified
32 Oz

Burma Spice Cinnamon

KOSHER CERTIFIED
1.5 Oz

Terrasoul Superfoods Organic Ceylon Cinnamon

USDA Certified Organic, Earth Kosher
16 Oz
Review of the Best Cinnamon Powder
Here are the reviews of the Best Cinnamon Supplements Available in the Market
Organic Wise Ceylon Cinnamon Ground Powder Review
Headquartered in Seattle, Washington DC, Organic Wise is a renowned brand in the gourmet food industry.
The American company is focused on producing and supplying only the finest seasonings and spices nature has to offer.
Tired of the flavorless, weird-tasting cinnamon in the stores? Organic wise Ceylon cinnamon can come to the rescue.
It has a complex, sweet taste and a flavor that has been described as refined, exotic and fragrant.
This fine powder is obtained from the latest harvest of Ceylon cinnamon, the true cinnamon with low coumarin level.
The USDA-certified organic cinnamon is non-GMO, non-irritated and has no salt, fillers or additives.
It comes in a resealable stand-up pouch that not only helps preserve the aroma but also offers protection against heat, moisture, sunlight, etc.
Pros and Cons
It blends in well
Good taste and flavor
It is an all-natural product
Excellent packaging
Some users said that it is gritty
King Arthur Flour Vietnamese Cinnamon Powder Review
King Arthur flour gives "spicing things up" a new meaning with a line of premium, well-sourced spices.
The American company was founded in 1790 and has been producing high-quality flour and ingredients ever since.
The King Arthur flour cinnamon is one of the best cinnamon money can buy. It is sweeter, more potent and more aromatic than most cinnamon out there in the marketplace.
Its high oil content allows it to fully spread all through the baked goods, giving them a better taste.
It is a favorite of expert chefs and bakers and is obtained from the dried bark of cassia cinnamon plant grown in Vietnam.
Pros and Cons
Has a great taste
Nice aromatic flavor
Good for cooking, baking, etc
Dissolves perfectly
May not be 100 percent pure cinnamon
Naturevibe Organic Ceylon Cinnamon Powder Review
Based in New Jersey, United States, Naturevibe is a leading manufacturer and supplier of medicinal herbs and spices that are used all around the world.
The company claims that their products are organic, non-GMO, gluten-free and vegan-friendly.
Naturevibe organic cinnamon is also a preferred choice among in-the-know chefs and bakers alike.
It has a unique, sweet, delicate flavor that goes well with almost any recipe. The fine, brown powder is gotten from the bark of Ceylon cinnamon otherwise known as "real" cinnamon, which is native to Sri Lanka.
Staying true to the organic claim, this spice contains no preservatives, gluten, or other artificial substances. It is certified by the USDA and hosts a lot of health benefits.
Key constituents of the supplements – 
Pros and Cons
Good taste
It is organic
Smells good
It blends in well
Poor packaging
It is a bit coarse in texture
Burma Spice Ceylon Cinnamon Powder Review
Burma spice specializes in, as you can guess, spices. The Florida-based company was co-founded by two chef brothers, Ed and Sam, who are fanatical about getting the finest ingredients for their exotic foods.
Freshly ground, pure and kosher-free, Burma spice cinnamon is among the best spices around.
It is made of brown-colored thin foils of Ceylon cinnamon, prized as the least spicy and sweetest of all cinnamons.
Its subtle smell and distinctive flavor make it an absolute must for desserts and the likes.
It is packed in a sleek-looking, well-made bottle which preserves its fragrance and prevents it from drying.
The best part is that it adds a one-of-a-kind flavor without taking a center stage in your recipe.
Pros and Cons
Dissolves well
Has a nice taste
Contains no kosher or gluten
Smells good
Cute bottle
It is a bit pricey
It has a mild scent
Terrasoul Organic Ceylon Cinnamon Powder Review
Terrasoul is a major supplier of high-quality organic superfoods that was founded in Texas in 2013.
The company is on a mission to make nutrient-rich foods available to people at affordable prices.
Unlike the harsh, pungent cassia variety, Terrasoul organic Ceylon cinnamon has a sweeter, more delicate taste.
It is sourced from sustainable organic farms in its native environment in Sri Lanka. Much to vegans' delight, this cinnamon is raw, gluten-free, non-GMO and USDA certified.
The spice is not all about taste and flavor; it also offers a plethora of health benefits, such as lowering blood sugar, fighting free radicals, promoting digestive health, among others.
Key constituents of the supplements – 
Pros and Cons
Smells great
It is good-tasting
Blends in perfectly
Contains no harmful, artificial chemicals
The packaging could be better
Frontier Co-Op Organic Ceylon Cinnamon Powder Review
Since it was founded in the 1970s, Frontier has been supplying top-quality spices and seasonings all around the world.
The company shows a strong commitment to the welfare and health of the environment by producing and promoting the use of botanical products.
Get this Ceylon cinnamon from Frontier to enjoy the world's most popular spice in its purest, finest form.
Its warm, delicate flavor helps add pungent sweetness to baking goods, be it cookies, cakes, puddings.
The powder is obtained from the bark of "true" cinnamon tree plant that is grown in Sri Lanka. It is well-processed, organic, non-GMO and non-irritated.
Pros and Cons
Has a nice taste
Mixes well
It is an organic product
It has a good aroma
Frontier Co-Op Organic Fair Trade Ceylon Cinnamon Powder Review
This another good cinnamon powder from Frontier Co-op. Like the former, it is also derived from Ceylon cinnamon grown and harvested in Sri Lanka, its native environment.
It can be used to enhance the taste of virtually all sweet treats, including cakes, cookies, puddings, and pies.
The product has a fair trade certification, ensuring fair treatment of those involved in the production as well as social premiums to help the community where it is produced.
Pros and Cons
Has a good flavor
No additives or synthetic chemicals
Blends in well
Tastes great
NutriFlair Organic Ceylon Cinnamon Capsules Review
NutriFlair offers a wide range of supplements that will help you to live the healthier, happy life you deserve.
The brand claims to manufacture their products using organic ingredients while also adhering to current GMP (good manufacturing practices) standards.
If you prefer pills to powders, you may want to consider getting NutriFlair Ceylon cinnamon capsules to enjoy the benefits.
They also made from true cinnamon, which is safer, better-tasting and more effective than the cheaper cassia variety sold at the stores. One serving of two capsules gives you 1200mg of Ceylon cinnamon.
The capsules contain all-natural ingredients (no stearate or artificial chemicals) and are backed with a 100-percent money-back guarantee – no questions asked.
Key constituents of the supplements – 
Pros and Cons
Easy to swallow
It is organic
Has a subtle cinnamon smell
It is effective
Some users complained that it causes stomach upset
Diyesta Organic Ceylon Cinnamon Powder Review
The journey of the now popular spice brand, Diyesta, started in 1935 when it was founded by Sir Sooriyarchchi. The small family-owned company is one of the most trusted sellers of Ceylon cinnamon on the planet.
Grown in Southern Sri Lanka, this Ceylon cinnamon contains lower amounts of coumarin compared to the regular cinnamon in the marketplace.
The spice is certified organic by the USDA since it doesn't contain sulfur or other synthetic chemicals.
It is packed in a resealable aluminum foil pouch to maintain the freshness and potency.
Key constituents of the supplements – 
Pros and Cons
Blends in well
Tastes great
No sulfur or additives
Has a good flavor
Well-packed
The flavor may not as strong as hoped
Health Benefits of Cinnamon
Cinnamon is most well-known for its anti-diabetic property.
It helps in lowering blood sugar levels and can also increase sensitivity to insulin due to the presence of hydroxychalcone.
Cinnamaldehyde has a broad-spectrum antimicrobial activity and can fight infections caused by bacteria, fungi, and molds.
Cinnamon has antioxidants and can be anti-inflammatory.
It may also lower bad cholesterol and prevent the risk of heart disease.
The extracts might also protect nerve cells, prevent carcinogenesis, and fight HIV infection.
1. Cinnamon reduces Blood Sugar Levels and is Anti-diabetic
Diabetes is a leading health problem of the 21st century and is aggravated by modern sedentary lifestyles. Cinnamon has been known to lower blood sugar levels and is often used every day to keep the blood sugar in check. It decreases the amount of glucose that enters the bloodstream after a meal.
Confidence Level: High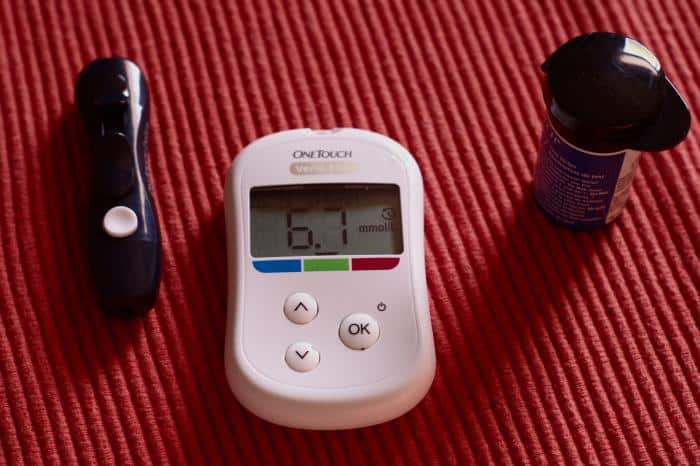 A 2001 study showed that a component in cinnamon called hydroxychalcone can mimic the activity of insulin in fat cells. [6]
In 2009, randomized controlled trials confirmed that cinnamon lowers blood sugar levels.  [7]
A 2011 study showed that cinnamon extracts reduce postprandial (after a meal) glucose by inhibiting the activities of the enzymes, intestinal α-glucosidase, and pancreatic α-amylase.  [8]
Another study showed that by inhibiting the activity of these enzymes, cinnamon reduces the breakdown of carbohydrates. [9]
2. Cinnamon Improves sensitivity to Insulin
As cinnamon has an anti-diabetic effect, it helps in lowering blood glucose levels. One of the major problems with type 2 diabetes mellitus is insulin resistance. Research has shown that cinnamon improves the sensitivity of the cells to the action of the hormone, insulin, which is responsible for the uptake of glucose.
Confidence Level: High
A 2008 study has shown that cinnamon improves the sensitivity of cells to the action of the hormone, insulin.
In fact, the main components of cinnamon that lowered insulin resistance in patients with type 2 diabetes were chromium and polyphenols.
There was a significant increase in insulin sensitivity as opposed to the placebo group. [10]
A 2010 review further confirmed the benefits by showing that cinnamon improves insulin sensitivity and reduces metabolic syndrome and diabetes in people. [11]
3. Cinnamon helps fight against Microbial Infections
Home remedies often make use of cinnamon and honey to cure a common cold.
Confidence Level: High
In fact, it is the cinnamaldehyde present in the spice that actively fights against bacterial and fungal infections.
However, most of the evidence points to the cure of respiratory tract infections.
An early study in Delhi showed that cinnamic aldehyde has the capacity to fight against fungal infections of the respiratory tract, particularly those caused by Aspergillus niger, Candida albicans, Histoplasma capsulatum, and many more.
In fact, inhaling the vapors of cinnamon oil caused substantial benefit. [12]
A 2006 Chinese study also confirmed the antimicrobial property of cinnamaldehyde against a broad spectrum of bacteria, fungi, and molds. [13]
A 2011 study showed that cinnamon oil can also prevent tooth decay and dental caries.  [14]
4. Cinnamon has Anti-Inflammatory Properties
Inflammation is an important process in the body that helps fight against pathogenic infections and repair any kind of tissue damage. However, it can become a significant problem if it persists as the chronic inflammatory state will cause further tissue damage. The antioxidants in cinnamon help in lowering inflammation.
Confidence Level: Moderate
A 2012 study by the China Medical University has shown that cinnamon extracts help in lowering inflammation in the mice model of edema.
The researchers found that cinnamaldehyde was responsible for reducing the inflammation as was evidenced by the dose-dependent inhibition of nitric oxide and prostaglandins, both of which are markers of inflammation. [15]
Another study carried out in Australia showed that the most bioactive components of cinnamon were e-cinnamaldehyde and o-cinnamaldehyde, both of which contributed to lowering the inflammatory state. [16]
5. Cinnamon has Antioxidants
The major function of antioxidants is to protect the body cells from the damage caused by free radicals. Cinnamon is loaded with antioxidants, such as polyphenol, which have a beneficial effect on the body and also lower inflammation. However, more randomized control trials are required to understand the effects in a better light.
Confidence Level: Moderate
A 1998 study in Brazil showed that cinnamon is loaded with antioxidants that can fight against the oxidative damage caused by free radicals. [17]

Along similar lines, a 2000 study showed that the antioxidants in cinnamon are capable of inhibiting lipid peroxidation, which promotes oxidative damage. [18]
A 2012 experimental study further confirmed the antioxidant nature of cinnamon as it counteracts the action of harmful hydroperoxides, which are formed by the process of lipid peroxidation. [19]
6. Cinnamon may Reduce the Risk of Cardiovascular Disease
Diabetes and the onset of metabolic syndrome have often been linked with heart disease. As cinnamon helps in reducing blood sugar levels while also lowering the levels of oxidative damage and inflammation, it may help in decreasing the chances of cardiovascular disease.
Confidence Level: Moderate
A 2003 study of 60 patients with type 2 diabetes showed that treatment with cinnamon markedly reduced their triglyceride and LDL cholesterol levels, which significantly lowers the risk of heart disease. [20]
A 2013 review and meta-analysis further confirmed that cinnamon lowers the levels of the common markers of heart disease and improves the level of good HDL cholesterol. [21]
In an experimental study, it was shown that cinnamon extracts can reduce the blood pressure of the treated mice. [22]
7. Cinnamon may have a Beneficial effect against Neurodegenerative Diseases
Neurodegenerative diseases refer to a group of disorders of the central nervous system which results in the progressive degradation of the nerve cells or neurons. The most common ones include Parkinson's and Alzheimer's. Some compounds in cinnamon can prevent the buildup of factors that contribute to neurodegeneration. However, more human studies need to be conducted.
Confidence Level: Low
A 2009 study by the University of California, Santa Barbara, showed that cinnamon helps in preventing the aggregation of tau protein in the brain, which is one of the major hallmarks of Alzheimer's disease. [23]
A follow-up study showed that the cinnamaldehyde, present in cinnamon, is responsible for the inhibition of tau. [24]
A 2014 experimental study in Chicago showed that cinnamon extracts helped to protect neurons from damage, regulated neurotransmitter levels, and improved overall motor functioning. [25]
8. Cinnamon and Anti-Cancer Effect
Reducing sugar intake is a major requirement of an anti-cancer diet. Cinnamon, due to its flavor, often acts as a natural substitute without causing much harm. Cinnamaldehyde, present in cinnamon, has an anti-tumor effect. However, more human studies need to be conducted.
Confidence Level: Low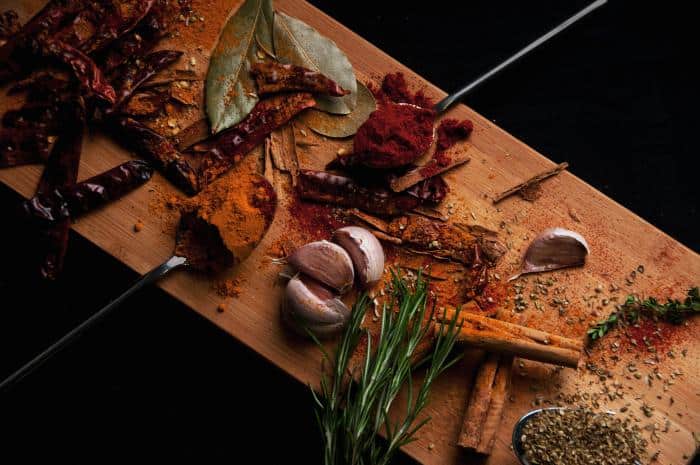 A 1998 study by the Korea Research Institute of Bioscience and Biotechnology showed that cinnamaldehyde, the active component of cinnamon, is capable of limiting the proliferation of immune cells and prevent processes involved in carcinogenesis. [26]
Another study showed that cinnamaldehyde inhibits the growth of tumors. [27]
A 2003 South Korean test tube study showed that cinnamaldehyde induces apoptosis (cell death) of human leukemia cells. [28]
A 2007 experimental study showed that cinnamon extracts promote detoxification and limit the processes that promote colon carcinogenesis in mice. [29]
9. Cinnamon and Protection from HIV
HIV or the Human Immuno Deficiency Virus causes a slow breakdown of the immune system and can eventually lead to AIDS. Test-tube studies have shown the potential of cinnamon against HIV-1, which is the most common strain of the virus. However, more human studies need to be conducted to confirm the findings.
Confidence Level: Low
A 2000 study by Kagoshima University showed that the Cassia variety was active against both the strains of HIV. [30]
A 2009 test-tube study in Miami showed that introduction of cinnamon extracts prevented the entry and infection of the HIV-1 strain into the cells. [31]
Another Brazilian study showed that cinnamon extracts acted against HIV-1 protease, which is an enzyme required for the growth and maturation of the virus. [32]
Dosage
The recommended dose for anti-diabetic purposes and reducing blood sugar levels is 1-5g of cinnamon per day.
To be more specific, for Cassia cinnamon, the dose should be 1 teaspoon or 0.5-2g per day whereas, for Ceylon cinnamon, the dose is 2.5 teaspoons or 5g per day.
This should be accompanied with carbohydrate-containing meals.
It is better to start the routine with 1g per day and steadily increasing the dosage to obtain optimum results without incurring any side-effects.
Cinnamon oil should be used at a dose of 0.05-0.2g daily.
Ceylon cinnamon, which is considered to be the 'true' cinnamon, is a better option as a supplement than cassia cinnamon as the former has a lower content of the compound, coumarin, which is toxic in high doses.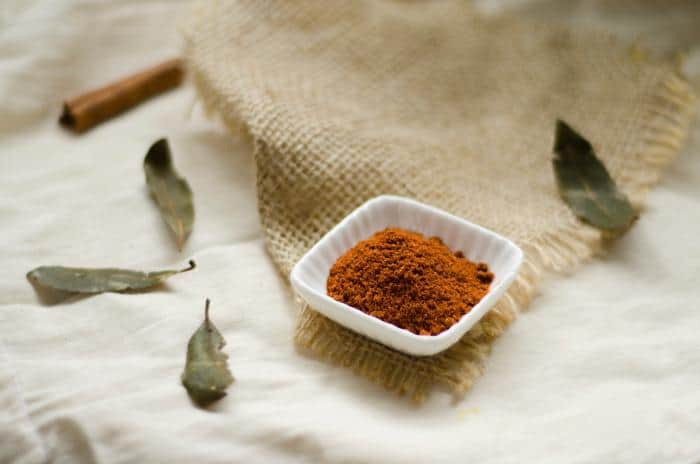 Precautions
Cinnamon generally has no major side-effects. However, consuming high doses may irritate the mouths and lips of people prone to allergies resulting in sores.
The more commercially available variant (cassia cinnamon) is rich in coumarin, which has a potentially damaging effect on the liver.
It can also cause redness and irritation if applied to sensitive skin.
Drug Interactions:
As it contains coumarin which affects the drug-metabolizing enzymes CYP2D6 and CYP3A4, cinnamon might possibly interact with blood-thinners like warfarin and other blood pressure medications.
Bruising and easy bleeding has been observed in patients on warfarin when combined with cinnamon.
Overdosing:
High doses for prolonged periods can cause mouth sores and affect the liver.
Existing Conditions:
In people with liver disease, excess intake of cinnamon can worsen the condition as coumarin is hepatotoxic in large amounts.
The permitted daily intake of coumarin is 5mg for a 60kg person.
Allergies:
People with existing allergic conditions to cinnamaldehyde are likely to experience mouth sores, tongue/gum swelling, or a burning sensation in the mouth.
Hypoglycemia:
People with low blood sugar should refrain from usage as it can cause blood glucose levels to fall further.
Breathing Problems:
Asthma and breathing conditions can be triggered if large amounts of dry cinnamon are ingested.
Pregnancy and Breastfeeding:
As not much is known about the effect of cinnamon in such cases, it is better to consult a gynecologist before proceeding with any routine.
FAQs
What is the Difference between Cinnamon and Ceylon Cinnamon?
The common, commercially available variant of cinnamon or Cassia cinnamon is obtained from the bark of the tree, Cinnamomum cassia, whereas Ceylon cinnamon (true cinnamon) is obtained from Cinnamomum vernum. Cassia has a darker (brown-red) color with a rougher texture than Ceylon cinnamon, which is tan brown in color with soft layers.
Cassia cinnamon has a strong, spicy flavor as it has 95% cinnamaldehyde whereas Ceylon has around 50-63% cinnamaldehyde, which gives it a milder flavor.
Ceylon cinnamon also has very low quantities (0.004%) of coumarin and is a much healthier alternative to Cassia cinnamon which has 1% coumarin and can potentially be hepatotoxic. [33]
Can Cinnamon hurt your Kidneys?
There is not much evidence to support the notion that the kidneys might be affected by the consumption of cinnamon.
However, it is to be noted that in high doses, cinnamon, particularly Cassia cinnamon, can affect the functioning of the liver enzymes and blood thinners, possibly leading to the subsequent decrease in renal function.
This is mostly an effect of the ingestion of too much coumarin.
Does Cinnamon raise Blood Pressure?
Cinnamon does not usually raise blood pressure unless it interferes with the action of blood pressure medication. In fact, claims have been made that it can actually lower blood pressure as it helps in reducing the metabolic syndrome. However, more studies need to conducted to provide conclusive results.
In the end..
Cinnamon has some excellent health benefits. It is also easy to use as it can be added to food as a spice. There are a large number of cinnamon powders brands available in the market, here are the top ones again for you.
Check out the key specs, customer reviews, price and offers on Amazon by clicking on the links -