Argan oil is extracted from the kernels of the Argania spinosa tree that grows well in semi-arid conditions in parts of North Africa – especially Morocco.
Cultivation and production of this oil in Morocco is so widespread that the oil is often referred to as 'Moroccan Oil'. Production of argan oil is a complex process although part of it is mechanized.
Each fruit contains 2-3 kernels from which argan oil is extracted. This oil is rich in unsaturated fatty acids and antioxidants like vitamin E, squalene, phenols etc., making it excellent oil for both cooking and cosmetic purposes.
Benefits of Argan Oil for Face
Argan oil is said to help various skin conditions like dry or flaky skin, wrinkles, acne, eczema, psoriasis etc. The antioxidant content in it is said to have restorative properties and also anti-aging benefits.
This has led to a tremendous demand for this oil in the West – especially among celebrities.
Anti-Aging Benefits: Our skin gets damaged by free radicals due to exposure to UV sun's rays and other environmental pollutants.
Argan oil is rich in vitamin E (tocopherols) and linoleic and oleic acids hat can reduce signs of aging by reducing appearance of wrinkles and damage to facial skin caused by environmental pollutants. It can also restore skin elasticity, making it supple and improve the tautness of facial skin.
Healing properties: Argan oil contains triterpenoids that are said to help protect the skin and offer anti-bacterial, anti-inflammatory and healing benefits.
Moisturizer: Sterolins in argan oil offer moisturizing benefits for the skin and improve skin metabolism.
Benefits for Acne Scars: Scars caused by acne, chicken pox, eczema or psoriasis on the face can also improve by regular application of argan oil.
Antioxidants like vitamin E in argan oil can clear clogged pores; get rid of bacteria that cause pimples and optimize oil production by the sebaceous glands. Combine argan and jojoba oil when treating acne scars on oily skin.
Under Eye Wrinkles: Argan oil can be used safely below the eyes to reduce signs of aging like wrinkles and improve skin hydration and elasticity.
Remove Make-up: Leaving on make up can clog pores and make you more susceptible to acne eruptions. Use a few drops of argan oil to remove eye makeup like mascara or eye line. Argan oil does not irritate the eyes and is safe to use.
Moisturize the Lips: There are no natural oil glands on the lips, often leaving them chapped and cracked in dry, cold weather. Use argan oil on the lips 2-3 times a day and restore natural elasticity and gloss to your lips.
Argan oil is good for all types of skin – dry, sensitive, oily or combination skin type:
Sensitive Skin: Use 100% pure and natural argan oil on sensitive skin. It can help prevent or heal dermatological conditions like acne rosacea, dermatitis, eczema or psoriasis that affect many people with sensitive skin. Antioxidants present in argan oil offer anti-inflammatory and healing benefits. Always do a small patch test before using argan oil on sensitive skin.
Dry Skin: Argan oil contains substances like sterolins that hydrate the skin and helps retain moisture.
Oily Skin: All those with oily skin are susceptible to acne especially on the face due to an increase in sebum production. Argan oil moisturizes oily skin and reduces sebum production therefore reducing acne eruptions.
Combination Skin: When you have combination skin, some parts like the forehead and nose can be oily and the rest of the face dry. Using certain face products could aggravate one part of the face. Argan oil benefits this condition called seborrhea by balancing oil production, therefore reducing differences between oily and dry parts of the face.
How to use Argan oil for Face
If you purchase argan oil face mask, it can be used 2-3 times a week. First cleanse your face and then apply a thin layer to your cleansed face.
Use circular motions to exfoliate your skin. Leave the mask on for 7-10 minutes and then gently rinse off with warm water. Do not let the mask harden on the face.
Here are some other ways that argan oil can be used for the face. Follow instructions carefully to ensure maximum benefits.
When applying argan oil for face:
Warm some oil. Instead of heating directly, you can take a small glass, pour a few drops of argan oil into it and place it in the middle of a pan with water. Now warm the water slightly and this will gradually heat the oil in the glass.
Use a gentle cleanser and thoroughly cleanse your face of all dirt. Pat dry, leaving the face damp. Argan oil works better on damp and not dry skin.
Apply few drops on the face and neck and gently rub in using circular motion. Massage using mild pressure on areas where there are scars / wrinkles.
Leave on for a few minutes to an hour, giving time for the oil to get absorbed.
Now, wash off any residual oil. Do not use soap or facial cleaners to remove the residual oil.
Throw away remaining oil for all essential compounds would have been released on warming and it will not be effective if reheated again.
Argan Oil Products for the Face
There are many personal care products which contain argan oil. You can find them at online stores. They can be used to treat various skin conditions or simply to keep your face glowing and fresh.
'Acure Organics Argan Facial Oil Organic' is said to be 100% pure and is an excellent moisturizer that hydrates skin and even takes care of acne blemishes.
'Pura D'or Pure Argan Oil' is certified organic by USDA. Can be used to treat facial blemishes, dry skin, reduce wrinkles, dark eyes and more.
Precaution
It is very important to ensure you purchase pure argan oil (products that state 100% pure oil). Impure oil can damage the skin.
When using argan oil for the face, make sure you use a little and see how your skin reacts to it. In rare cases, some people could develop an allergy in which case you must stop using the oil at once.
Argan oil can be safely used on the face every day as long as you do not demonstrate any allergic symptoms.
Check with your dermatologist before using argan oil products for face especially if you are suffering from severe skin conditions like acne, psoriasis etc.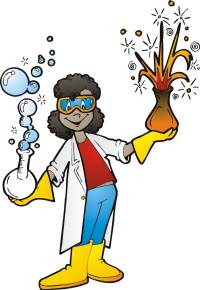 Our articles are written by writers with a deep domain understanding of the topic and usually hold Bachelors / Masters degrees. The articles are peer-reviewed before being uploaded on the website. Our writers spend 10s of hours researching and writing articles which are factual and comprehensive. Check out about our team in About Us section.