Green coffee beans are nothing but unroasted coffee beans. Extract from green coffee bean is a popular weight loss supplement.
The two components that give green coffee beans its anti-obesity property are caffeine and chlorogenic acid.
Roasting gives coffee beans the flavour, aroma and improves antioxidant levels but reduces the amount of chlorogenic acid.
That is why drinking coffee won't give you the same effect as consuming green coffee bean extract supplements.
Green Coffee Bean Extract for Weight Loss
Caffeine and chlorogenic acid have different modes of action that promote weight loss.
1. Caffeine boosts metabolism
Caffeine, as we all know, is a stimulant.
That's the reason why we drink coffee or tea when it comes to staying up all night for the last minute test preparation.
Caffeine stimulates metabolism which provides us energy and also burns calories.
100mg dose of caffeine can boost metabolism by 8-11% in a 12 hour period. Caffeine can stimulate energy expenditure up to 3 hours after consumption.
Research proves that caffeine is the main component in coffee that boosts metabolism.
Ingestion of caffeinated coffee after breakfast was found to increase metabolic rate higher than that caused by decaffeinated coffee.
2. Chlorogenic acid regulates blood sugar and insulin
Impaired glucose metabolism can lead to weight gain.
Also, a decrease in post-meal blood sugar promotes satiety and controls appetite.
This is only also possible when there is a good balance between blood sugar and insulin levels.
A number of animal and human studies prove that chlorogenic acid lowers blood glucose levels by influencing the activity of enzymes involved in glucose metabolism.
It also improves insulin resistance and this property can be of use in treating obesity-linked diabetes or type 2 diabetes.
3. Green coffee bean extract affects fat metabolism
An experimental animal study proves that green coffee bean extract is potent enough to prevent weight gain and fat accumulation caused by a high-fat diet.
Caffeine suppressed absorption of fat while chlorogenic acid reduced blood lipid levels.
Chlorogenic acid and caffeine prevent fat accumulation by inhibiting activities of enzymes that play a vital role in fat metabolism.
Together they even increase the activity of AMP-activated protein kinase, a popular target that suppresses obesity.
This protein controls energy levels in the body and causes a breakdown of fats
Another mode of action by which chlorogenic acid facilitates fat reduction is by increasing adiponectin levels. It also reduces the level of fats and cholesterol in the blood.
Chlorogenic acid is found to be better than caffeic acid in reducing weight by altering lipid and glucose metabolism.
4. Green coffee bean extract marketed as weight loss supplement
A meta-analysis of clinical trials focused on the effect of chlorogenic acid on body weight reveals that chlorogenic acid has a moderate effect on body weight.
Compared to the control treatment in the trials, chlorogenic acid caused a significant decrease in body weight.
Chlorogenic acid enriched instant coffee is better than normal instant coffee.
This is because enriched coffee influences absorption and utilization of glucose from diet thus leading to subsequent weight loss and loss of body fat.
A study proving this idea stated that in 12 weeks, the enriched coffee group lost 5.4 kg whereas normal instant coffee group lost 1.7kg.
Green coffee bean extract supplementation for 8 weeks is shown to cause significant reduction in body weight, total fat and visceral fat in overweight/obese women.
Regular consumption of chlorogenic acid enriched beverage for 4 weeks is found to have beneficial effects on fat reduction by stimulating metabolism and supporting burning of fats up to 3 hours after meal consumption.
A study comparing the effect of green coffee and black coffee on blood pressure reported that green coffee consumption led to a decrease in BMI and abdominal fat.
Also, green coffee was found to reduce blood pressure and other cardiovascular risk factors.
A novel green coffee bean extract supplement containing 70% chlorogenic acid has been designed.
This supplement is said to help in weight loss by accelerating the breakdown of glucose and fat into energy.
Research claims that it displays antioxidant properties and improves blood pressure and cognitive function.
Kepar, a natural supplement containing chlorogenic acid and other plant extracts is proven to reduce body weight, waist circumference, blood sugar and cholesterol in 4 months of treatment.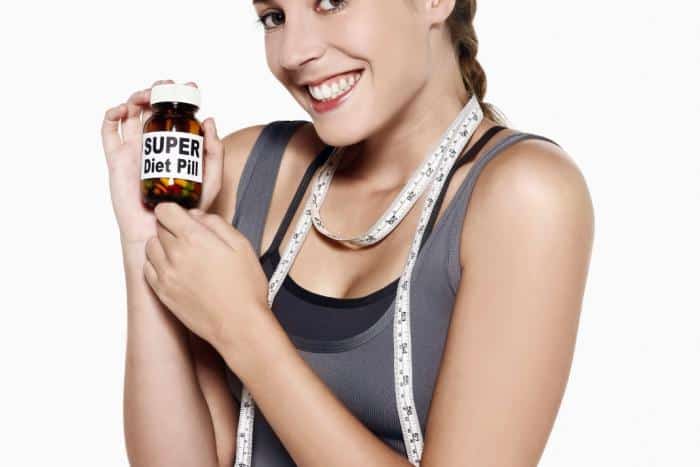 Why green coffee bean should be effective as a weight loss supplement?
Apart from having properties that can help in weight loss, chlorogenic acid- the active constituent of coffee is readily available to the human body upon ingestion.
Most natural extracts possess pharmaceutical properties but are not able to induce desired results as they are not readily absorbed by the intestine.
A study was organized wherein the bioavailability of chlorogenic acid in healthy humans for 8 hours after consuming decaffeinated green coffee was studied.
Only 5 % of the active constituents of green coffee were excreted via urine, thus suggesting that chlorogenic acid is highly bioavailable.
Another study investigating the same idea stated that around 11% of the active constituents were lost through urine. 1/3 of the amount ingested was absorbed via the small intestine.
Researchers concluded that this 1/3 is sufficient to bring about desired biological effects.
The rest is absorbed by the colon and possibly this fraction demonstrates biological effects in the colon such as protection from colon cancer
How much green coffee bean to take for weight loss?
Green coffee bean extract is available in the form of capsules.
It is advisable to follow the manufacturer's recommended dosage or as prescribed by a health practitioner.
Most studies report consumption of 180-200mg of the extract daily for a period of at least 8 weeks.
Precautions
There are no safety concerns associated with green coffee bean extract. The only thing to be kept in mind is the level of caffeine consumed.
Excess caffeine could cause anxiety, insomnia, gastrointestinal upset, palpitations etc.  Also, avoid this or any other supplement in case of pregnancy and lactation.
One big concern is that the market is full of low-quality products, just make sure you chose a good one.
Conclusion
Scientific evidence supports the use of this extract for weight loss.
So that's a green signal for green coffee bean weight loss supplement. In case you have tried it let us know your view.