Quick Answer: Best Essential Oils for Dry Skin
Benzoin Essential Oil
Carrot Seed Essential Oil
Geranium Essential Oil
Helichrysum Essential Oil
Jasmine Essential Oil
Myrrh Essential Oil
Orange Essential Oil
Patchouli Essential Oil
Rose Essential Oil
Sandal Wood Essential Oil
Why Trust Us
19 hours spent in research. 25+ references used for information gathering.
Skin dryness is rough, itchy, and cracked skin.[1] [2]
The skin looks scaly and flaky. The stiffness and dryness in the skin may cause some pain.
It looks gray and ashy and deep cracks may even bleed.
It can happen anytime but mostly occur during winters due to loss of moisture from the skin and therefore causing lines and redness in the skin.
Other causes are aging, an allergic reaction like atopic dermatitis, hot baths, and harsh soap. Smoking is responsible for coarse skin [3].
Ichthyosis Vulgaris is a skin disease where dead skin forms scaly and hard, thick layers.
Treatment includes moisturizing lotion, corticosteroid, and immune modulator for allergic reactions.
In a nutshell, we must restore the moisture of the skin and prevent its loss.
Essential oils have primary health benefits as they are nourishing and soothing for the skin, they are anti-inflammatory, anti-allergic, combat redness and itching of skin.
What are Essential Oils?
Essential oils are volatile natural plant products, meaning they are available from nature without chemical modification or intermediate synthesis. [4]
They are lipophilic compounds with volatile aroma. They are extracted from various plant parts like flowers, fruits, rinds, stems, leaves.
The chemical composition consists of majorly monoterpenes and sesquiterpines.
Other oxygenated compounds are alcohols, aldehydes, esters, ethers, ketones, phenols, and oxides that provide essential oil their therapeutic properties.
They are extensively used for medicinal purposes from skin treatments to cancer. They are administered orally as capsules or gels.
Tropically they are used in lotions, mixed with a carrier oil, and in aromatherapy in baths, as diffusers, inhalations.
Beneficial Effects of Essential Oils For Skin Dryness
Essential oils are amazing for skin conditions and skin diseases as well. They replenish and regenerate cells of the skin.
They are anti-fungal, anti-bacterial and most importantly anti-inflammatory in nature. [5]
Anti-Allergic
Chamomile (German) oil is effective in reducing skin allergies that cause redness and dryness on skin.
Anti-Pruritic
Essential oil prevents itching on skin. Manuka and tea tree essential oil relieves and prevents itching.
Anti-Oxidant
Avocado essential oil is widely used in aromatherapy massage blends. It is rich in Vitamin A, Vitamin D, and E thus promoting healing properties.
It has a moisturizing and cooling effect on the skin.
Essential oils can be blended with carrier oils like apricot kernel oil and sweet almond oil which moisturize and condition the skin effectively and enhances the properties of essential oils.
Carrier oils easily absorb in the skin and are rich in vitamins. Essential oils have astringent properties and tighten the skin.
Cocoa butter often infused with essential oils is an excellent skin softener. It has a protective nature and intact skin moisture.
Shea butter is also useful in treating chapped skin and also prevents dry, itchy skin.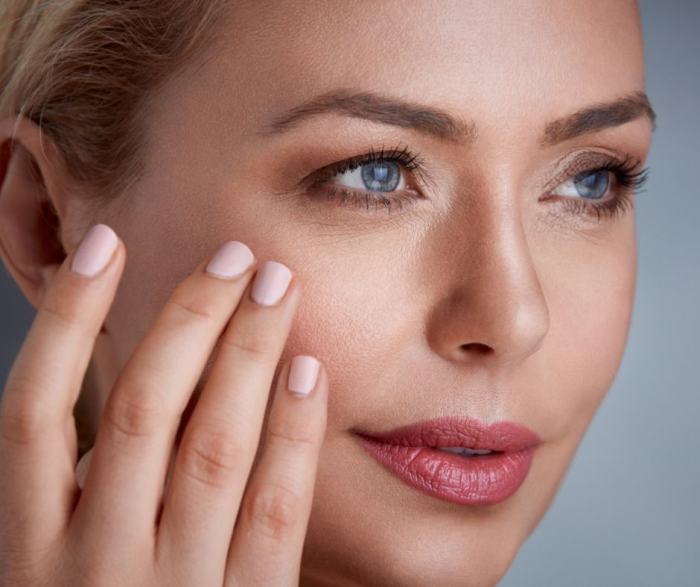 Best Essential Oils For Dry Skin
Essential oils have long been used in aromatherapy in baths and massage oils for overall benefits it provides to the skin. [6]
Lavender essential oil is extensively used for dry and chapped skin.
Balsam essential oil has been shown to cure cracks, rashes on the skin. Yarrow essential oil is useful for chapped skin.[7]
Clary Sage essential oil controls sebum production in skin and useful for dry skin and controls cellulite and eczema.[8]
Benzoin Essential Oil
Benzoin absolute is prepared by balsamic resin extracted from a tropical tree. It has a rich sweet vanilla fragrance.
It has primary health benefits for chapped and dry skin. It has anti-bacterial properties and nourishes and soothes dry skin. [9]
It also decreases itching on dry skin.[10] Styrax Benzoin is used for skin purposes.[11]
It has cinnamic acid possessing antioxidant and anti-inflammatory properties as reported by a study.[12]
Best way to use: Administered topically as lotions and aromatherapy in baths, massage oil[13]
Carrot Seed Essential Oil
Carrot oil is recommended for dry or sensitive skin as it works on skin healing and moisturizing. It efficiently repairs skin. [14] [15] [16]
It is rich in antioxidant properties. It is found in wrinkling creams and good for damaged and mature skin.
Carrot oil replenishes chapped skin, cures calluses on the skin, useful for rash and dryness and helps in skin normalizing.
Carrot oil is an effective conditioner, toner, and soothing agent for skin.Carrot oil must not be used during pregnancy.
Best way to use: Topical use in skincare formulas and creams
Geranium Essential Oil
Geranium essential oil ameliorates dry and flaky skin. [17] [18] The oil is extracted from leaves, stalks, and flowers. It has a sweet and minty aroma.
It is effective for dry skin conditions like eczema. It acts as a mild skin tonic and has astringent action. It is invaluable for dry skin.
It has no phototoxic effects and can be freely used up to 10% dilution.
Best way to use: Topically as a massage oil, one can use the following oil and massage over chapped skin.
Geranium 10 drops, Chamomile 10 drops, Lemon  5 drops, Lavender 5 drops diluted in 2 teaspoons vegetable oil. [19]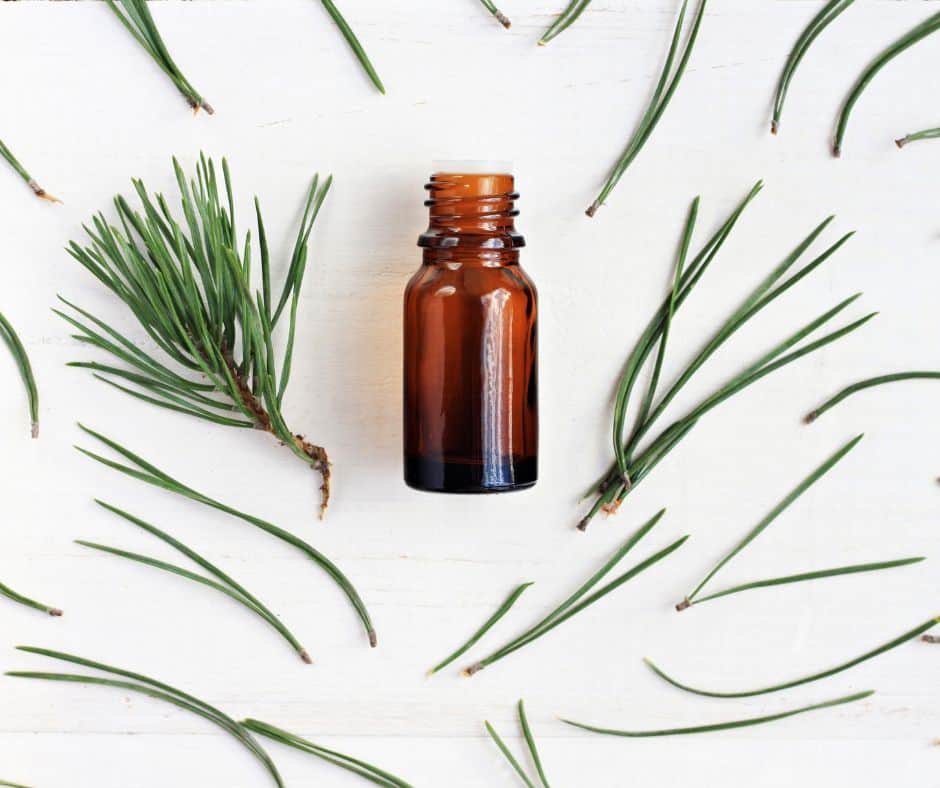 Helichrysum Essential Oil
Helichrysum essential oil comes from a strongly aromatic herb whose flowers and flower tops are steam distilled. It has a powerful honey-like aroma.
The oil is used for good skin health. It promotes new cell growth and re-builds the tissue.
Best way to use: The oil can be topically used
Jasmine Essential Oil
Jasmine oil is a highly fragrant essential oil extracted from blossoms. Apart from its infused floral, sweet, strong aroma and uses in perfumery, it is highly concentrated oil and only a few drops can do wonders.
Jasmine oil is an emollient and softens and smoothen skin thus repairing dry skin. It balances skin.
The oil is wonderful in relieving redness and itching. It is useful to treat dermatitis and revitalize skin [20].
Pregnant women should avoid the use of this oil as it induces and strengthens contractions
Best way to use: Used in baths and topical use.
Myrrh Essential Oil
Myrrh essential oil is sourced from the resin of small trees having aromatic leaves. The oil is warm and has a spicy medicinal scent.
It has primary benefits for itching and dry skin conditions. Myrrh essential oil is anti- inflammatory and rejuvenates chapped skin.
It is an effective emollient for cracked skin. It is enriched with healing properties for cracked and chapped skin and inhibits inflammation in them.
Best way to use: It can be administered in baths and topically in lotions and creams or blended with carrier oils.
Orange Essential Oil
Bitter and sweet orange essential oil are two types useful for skin care. They are extracted from the rind. It has a fresh floral aroma. [21]
It is rich in anti-oxidants and enhances collagen formation in the skin. The oil aids the absorption of Vitamin C.
It opens congested and dull skin. It removes toxins from congested skin. It is beneficial for mature dry skin. It is carminative and astringent in nature.
Best way to use: Used as topical creams and serums and in baths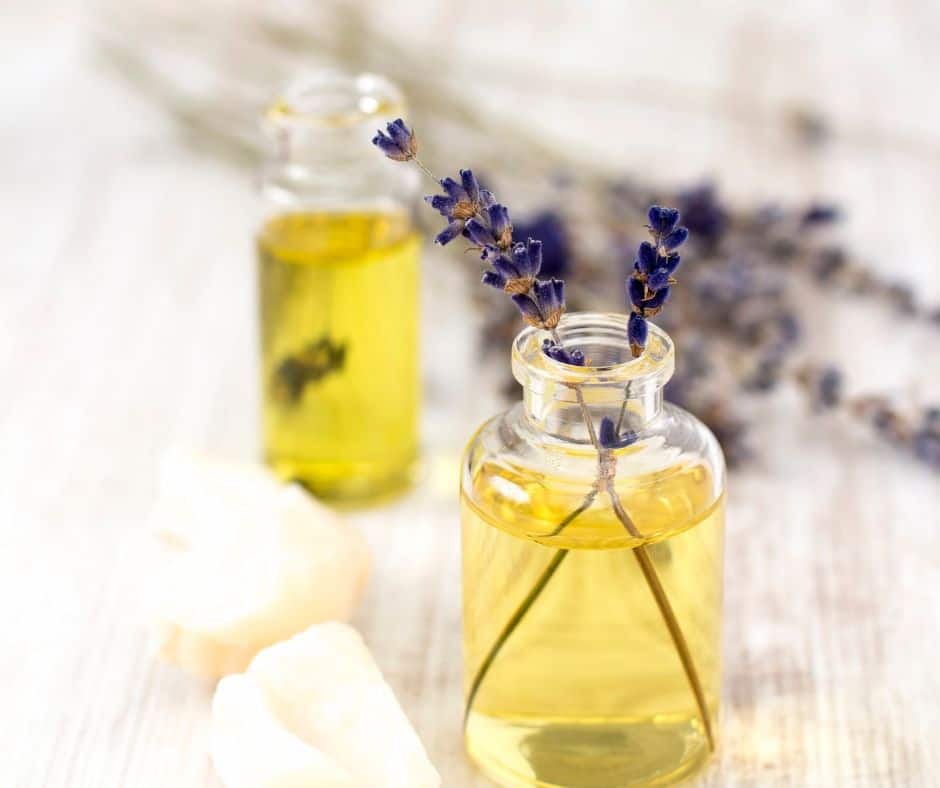 Patchouli Essential Oil
Patchouli essential oil is extracted from dried leaves and dried flowering herb and has a sweet earthy aroma.
The therapeutic uses include repairing cracked skin, regenerates skin tissue. It heals skin problems. It is anti-inflammatory and soothes skin. [22]
It is very effective with inflamed and cracked skin. It is gentle in nature and rejuvenates aged skin. [23]
Best way to use: Useful for topical administration and in baths.
Rose Essential Oil
Rose essential oil is extracted from rose petals having a deep, rich, sweet scent. It is a boon for dry skin treatment. Primary benefits include cell and skin rejuvenation.
It is most importantly good for mature skin and reduces redness and inflammations.
Rose oil has astringent properties. It is effective for chapped lips and skin. It rejuvenates and repairs dry skin and restores the moisture.
It must be avoided in pregnant females or persons with high blood pressure.
Best way to use: It is a great tonic for normal to dry skin. In about 3 ounces or 90ml rosewater add 1 drop of sandalwood essential oil and 1 drop of Palma Rosa essential oil
Sandal Wood Essential Oil
Sandalwood essential oil is extracted from roots and heartwood of a small evergreen tree. It has a deep, soft woody scent.
The primary benefits include repair of chapped and dry skin. It is also beneficial for dehydrated skin It is astringent in nature.
Best way to use: Topically in creams and face masks or aromatherapy in baths and diffuser. A warm compress can also be used.
Precautions we need to follow while using Essential Oils
Essential oils work wonders for the skin but you must be cautious of its dosage and type of oil used for ingestion.
Usually one should avoid the use of essential oils in the first trimester of pregnancy and children below age five.
Essential oils are highly potent and concentrated. The use of a few drops is sufficient for therapeutic use.
Avoid sun exposure after the use of oil such as bergamot and other citrus oils as they increase the photosensitivity of the skin.
Keep essential oils away from eye area and do not put into ears. The contact lenses or eyes must not be rubbed or handled with essential oils on fingers.
Final Words
Essential oils are great to combat skin problems. They are anti-inflammatory and anti-oxidant in nature. They are proven to rejuvenate and repair cracked or chapped skin.
The constituents induce collagen formation. They are rich sources of vitamin C, especially in citrus fruits.
In a gist, if you want a glowing, fresh and nourished skin, you should start using essential oils in your beauty regime.