Quick Answer: Best Patchouli Essential Oil
About This Article
21 brands analyzed for rankings. 34 hours spent in research. 55+ references used for information.

Healing Solutions Patchouli
Organic ingredients
Lifetime refund guarantee
Purity certificates Available
Pogostemon cablin (Blanco) Benth belonging to the Lamiaceae family is a plant native to many Asian countries like Indonesia, India, Japan, etc. The name 'Patchouli' is derived from the Tamil word "patchai" meaning 'green leaf'.
Steam or hydrodistillation of the leaves of this plant is used to derive patchouli essential oil which has been used traditionally in perfumes, fragrances and as insect repellants, since ages. [1]
Also known as puchaput in India, patchouli essential oil's pharmacological properties have been exploited to treat cold, nausea and diarrhoea. Its topical application has been used to treat headaches and fever.
According to traditional Chinese medicine, it can also treat dampness, relieve summer heat and exterior syndrome, can be used as an anti-emetic and appetite stimulant.[2][3]
An interesting fact about patchouli oil is that iron ions leach into the oil during extraction in non-stainless steel containers leading to darkening of the colour of the oil and decreasing its stability.
The iron content may exceed the limit of 25 ppm and thus many companies use treatment with citric acid, tartaric acid or EDTA, or oxalate  by molecular distillation to purify the oil and make it less toxic.[4][5]
Oral and topical use of the oil causes very few adverse effects and is generally safe to take even during pregnancy, lactation and childhood. However, its use is best advised under the guidance of a physician.
Reviews of the Best Patchouli Essential Oil
1.

Healing Solutions Patchouli Essential Oil
Healing Solution is a Phoenix, Arizona based Company manufacturing premium essential oils.
Their Patchouli essential oil is one of the more popular ones on Amazon.
The oil itself is 100% therapeutic essential oil and is USDA Certified Organic.
A 10ml bottle costs around $8.99 on Amazon.
The Company uses Organic ingredients and even publicly shares the test results for raw material purity. The product is GC/ MS tested and analyzed for purity and lack of adulterants.
The Company also supports the quality of its product by offering a Lifetime Refund guarantee.
Pro And Cons
Organic ingredients
Lifetime refund guarantee
Publicly available purity certificates
Some consumers did not like the smell
2.

Artizen Patchouli Essential Oil
Artizen Oils is a Denver based company specializing in essential oils.
This therapeutic grade essential oil is available on Amazon for $9.99 for a 30ml bottle.
The Company claims to have the "guaranteed highest quality " products and does periodic testing to ensure quality and prevent adulteration of the product.
Further, the oil comes in high-quality glass bottles and has a free glass dropper with it. The glass is colored to protect the oils from sunlight and degradation.
Pro And Cons
Lifetime refund guarantee
High-quality glass bottle
Value for money
Some consumers received broken bottles
3.

Gya Labs Patchouli Essential Oil
Gya Labs has a range of products comprising of 100% natural products of premium quality.
The 10ml bottle of this product is available on Amazon for $7.99.
The Patchouli is extracted from the leaves of the plant by steam distillation. The plant breed used is from Indonesia.
Pro And Cons
Natural Product as claimed by the Company
Steam distillation to maximize extraction without using chemicals
100% pure therapeutic grade oil
Some consumers had an allergic reaction to the product
4.

Ola Prima Premium Quality Patchouli Essential Oil
Ola Prima has a range of essential oils which are mainly premium, therapeutic grade essential oil . The oil is extracted via steam distillation.
The oil can be used for topical applications (after suitable dilution with carrier oils) or diffused for aromatherapy, blended into creams and lotions, used to make soaps and perfumes, cleaning etc.
The 118 ml bottle comes for $9.99 on Amazon. The product comes in a UV resistant bottle with a glass dropper for ease of use.
If the consumer is not satisfied with the quality of the oil the company also has a 100% money-back guarantee.
Pro And Cons
UV resistant packaging
Glass dropper for ease of use
Money-back option
Some consumers felt the aroma was not long-lasting
5.

Sun Essentials Patchouli Essential Oil
Sun Essentials has a range of more than 100 scents and claim to make a high quality, premium product. A 118ml bottle comes for $8.99
Pro And Cons
Unlike the others, this is not therapeutic grade
6.

NOW Essential Oils Patchouli
NOW Foods is a big operator in the nutritional supplements space for more than half a century and NOW essential Oils is part of the same company.
It has a GMP compliant program as well as a cGMP program.They have several manufacturing facilities in the United States and Canada.
Their essential oil is 100% pure Patchouli oil, which is steam distilled from dried leaves of the plant. The aroma is musky and earthy.
The oil is made from non-GMO ingredients and suitable for Vegans and vegetarians.
A 30 ml bottle comes for $11.99 on Amazon.
Pro And Cons
Leading supplements and nutritional products manufacturer
Non-GMO ingredients, suitable for Vegans and vegetarians
Reasonably priced
Some people found the smell to be overpowering
7.

Plant Guru Essential Oils ( Dark) Patchouli Oil
Plant Guru is a small family business which began as an online company with the stated aim of providing good quality products at fair prices. The Company offers a range of 100 + natural oils, gift sets and starter kits.
This Oil is a 100% undiluted dark patchouli oil. It is extracted from the leaves of the plant with the steam distillation method with the plant being of Indonesian origin.
It has a thick consistency and medium strength of smell.
The bottle comes in with a built-in dropper. At $7.95 for a 10 ml bottle, it is one of the more premium options available in this list.
Pro And Cons
USDA Certified Organic
Premium product
Built-in dropper
Some people did not like the smell
8.

Plant Therapy Essential Oils Dark Patchouli
Plant Therapy Essential oils insists on non-GMO ingredients, clean soil, no harmful pesticides, organic seeds and planting materials from its suppliers.
It also has the Leaping Bunny Certification which signifies that the products have not been tested on animals making them cruelty-free.
A 30 ml bottle is for $15.15 on Amazon.
The amber glass bottles used by the company help preserve the quality of the essential oils.
Pro And Cons
Dark glass bottles to preserve oil quality
Purity certification enclosed with each bottle
Leaping Bunny Certification (Cruelty-free)
Some people did not like the smell
9.

Edens Garden Patchouli Essential Oil
Edens Garden was established in 2009 in San Clemente, California and claim to have been voted #1 non-MLM essential oil company through a nationwide poll for three years in a row .
The Company tests every batch of their essential oils and the GC/MS reports are provided to customers to provide an assurance on the quality standard being maintained.
Their Patchouli Essential oil is 100% pure therapeutic grade oil.
A 10 ml bottle is available on Amazon for $10.45.
Pro And Cons
Number 1 essential oil company for 3 years in a row
No Animal testing
Some consumers received rancid smelling bottles
10.

doTERRA Essential Oils Patchouli
doTERRA was founded in 2008 and is based in Pleasant Grove, Utah.
The company follows a Co-Impact Sourcing model to ensure the ethical treatment of its farmers and providing sustainable growth to them.
It is also involved with doTerra Healing Hands Foundation which supports development projects in sourcing communities.
The Company follows CPTG certification which certifies that there are no added fillers, synthetic ingredients, or harmful contaminants in their essential oils.
The oil is extracted using steam distillation of dried leaves.
A 15ml bottle is for $ 37.33 on Amazon.
Although it is a bit more expensive compared to its competition, the fact that the company promotes fair trade and ethical practices for its farmers more than makes up for it
Pro And Cons
Promotes sustainable growth and fair trade practices
Okay for internal use
Certified Pure Therapeutic Grade
Expensive compared to its competition
Pharmacology
Patchouli oil is highly rich in sesquiterpenes content, consisting of more than 24 different types of these volatile compounds such as patchoulol, patchoulenes, guaiene, seychellene that impart the woody aroma to the oil. [6]
Caryophyllene, pogostol, α-, β-, γ- and δ-patchoulene, cyclo-seychellene, α- and β-bulnesene, α- and β-guaiene and norpatchoulenol are also responsible for the oil's various biological activities. [7]
Non-volatile compounds such as flavonoids, glycosides, triterpenes, lignins, aldehydes, and organic acids are also present in the patchouli oil.[8]
It is because of patchoulol, alpha-bulnesene and alpha-guaiene that a neurotoxic effect is exhibited on insects like ants causing as hyperactivity, trembling, and paralysis. [9]
Patchoulol and b-patchoulene are the major constituents responsible for alleviating inflammation and inhibiting the recruitment of leukocytes to the site of inflammation.[10]
It is due to patchouli alcohol that the viral activity and replication of the influenza virus is inhibited significantly, as it suppresses the activity of neuraminidase or M2 protein. [11][12]
It is (-)-patchouli alcohol, pogostone, patchoulene and caryophyllene are mainly responsible for the antimicrobial activity of patchouli oil against bacteria and fungi. [13][14]
The antiplatelet activity of the oil is mostly due to the presence a-bulnesene, one of its major constituents.[15]
Key Health Benefits of Patchouli Oil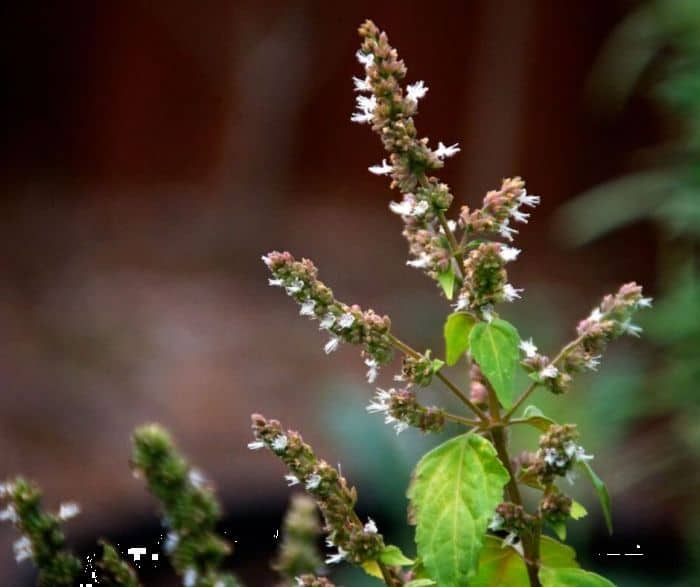 Patchouli oil is one of the Most Effective Insect Repellants
Chemical insecticides are hazardous to health and thus natural essential oil of patchouli is a better alternative to either repel or kill disease-carrying insects and mosquitoes.
Confidence: High
Urban ants of the genera Camponotus and Dorymyrmex, known to carry bacterial pathogens that may cause intestinal disorders, were repelled by concentrations of patchouli oil ranging from 0.1 to 1%, and 84% insects killed at 7µg/mg, owing to the presence of patchoulol, alpha-bulnesene, and alpha-guaiene.[16]
In a study evaluating the insect repelling effect of 38 essential oils in human subjects, application of 50% concentration of patchouli oil provided 60 minutes of protection from Aedes aegypti (dengue-causing) mosquitoes, and at higher concentrations, was able to repel mosquitoes for a longer period of time.
Undiluted patchouli oil was also able to repel Culex quinquefasciatus (filariasis-causing) and Anopheles dirus (malaria-causing) mosquitoes for a period of 2 hours. [17]
Patchouli essential oil can also be considered for use against serious fruits and vegetable pests, owing to the ability of the oil to kill them at a low concentration.
The pests are also 1.5x more tolerant to this oil.[18]
Patchouli oil Improves Brain Function
Not only does patchouli essential oil act as an effective sedative, but it may also be useful in inducing calm and relieving stress, alter brain perception and lower depression levels by increasing the levels of certain neurotransmitters.
Confidence: High
In a study carried out on 30 healthy people, an fMRI analysis showed that olfactory stimulation with the aromas of essential oil blend containing patchouli oil was able to significantly induce the emotionally relevant areas of the brain, thus inducing sleep. [19]
In another washout study carried out in 12 patients suffering from insomnia, it was seen that essential oil blend like "Oriental" and "ProSleep‐Deepsleep" when sprayed on the pillowcase before bedtime, were able to induce sleep in the patients, the former being more effective. [20]
A group from the 43 females, aged 22 to 25 years old, were made to inhale 2% wt/wt of patchouli oil using cotton, for 3 minutes.
This reduced the sympathetic activity by 40%, mostly owing to the presence of patchouli alcohol. This is useful in inducing a state of calm. [21]
In vivo study in mice also showed that Valeriana wallichii patchouli alcohol had antidepressant effects by increasing the levels of neurotransmitters such as norepinephrine and dopamine. [22]
Patchouli oil may be Beneficial for Improvement of Skin Health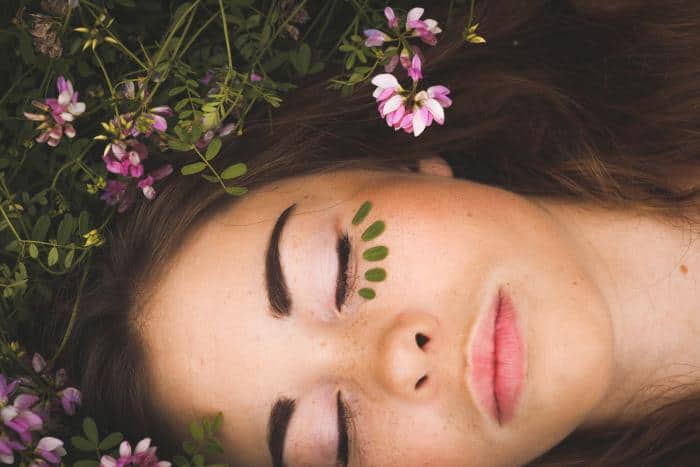 Due to the antioxidant properties of the phytoconstituents present in patchouli oil, topical application is useful in improving skin texture, elasticity and even increase the collagen content in the skin.
Confidence: High
In a clinical trial carried out on 9 patients of a nursing home in Sydney, it was observed that topical application of an essential oil blend cream containing 5% patchouli oil was able to heal wounds, reduce pain, prevent infection to the wound and moisturize the skin effectively. [23]
In a study carried out to analyze the effect of patchouli essential oil in a UV-induced photoageing mice model, it was seen that topical application of the oil was able to prevent skin wrinkling, improve skin elasticity and increase collagen content by 26.3%.
The antioxidant effect also prevented the disruption of collagen and elastic fibres. [24]
Patchouli oil may help Relieve Inflammation and Related Disorders
Patchouli oil works by modulating the immune response and thus alleviating inflammation. Patchoulol and b-patchoulene are mainly responsible for this kind of activity.
Confidence: Moderate
A study carried out on rat animal model for inflammatory bowel disease showed that rectal administration of patchouli essential oil was able to significantly reduce the markers of colitis such as, prevent ulceration and necrosis of the colon, lower myeloperoxidase activity and reduce neutrophil infiltration.
It also reversed the metabolic changes of 4 metabolites in the urine. [25]
Another combined in vitro and in vivo study carried out in mice showed that treatment with, and oral intake of patchouli oil reduced leukocyte recruitment, nitric oxide production, and extravasation of leukocytes to the site of inflammation, thus reducing it. [26]
Another in vivo study carried out on 3 different animal model systems for inflammation showed that oral administration of patchouli oil consisting of patchoulene epoxide was able to downregulate the inflammatory signaling pathways and thus markedly decrease the release of inflammatory cytokines and nitric oxide (NO). [27]
Patchouli oil may also help in Preventing and Treating Viral Infections
Influenza virus, known to cause flu, that is extremely hard to treat or cure, can be stopped from replicating, by treatment with patchouli oil.
Patchouli alcohol is useful because of its antiviral properties and may also treat herpes virus infections in AIDS patients.
Confidence: Moderate
In an in vitro study carried out on influenza virus A/PR/8/34 (H1N1), it was seen that treatment with patchouli oil was able to significantly reduce plaque formation in a dose-dependent manner.
This was mainly due to the presence of patchouli alcohol. [28]
Furthermore, in an in vivo study carried out in mice infected with influenza virus, improved the survival rate of mice after oral intake of Patchouli Oil and reduced the virus titre and increased the antibody titre against the virus. [29]
Another study showed that patchouli oil was able to suppress the neuraminidase activity of the influenza virus H2N2, owing to the presence of patchouli alcohol, and thus inhibit viral replication, when given at a dose of 5mg/kg/day. [30]
A French study showed that patchouli oil was used effectively in treating herpes simplex virus infections acquired by patients suffering from AIDS, along with other secondary bacterial and fungal infections. [31]
Patchouli oil may also be an Effective Antimicrobial Agent
Owing to the phytoconstituents present in patchouli oil such as (-)-patchouli alcohol and pogostone, the growth of many bacterial and fungal pathogens is inhibited.
This can prevent resistance in microorganisms to the essential oil as well as treat the organisms that are resistant to them.
Confidence: Moderate
In vitro studies also showed low minimum inhibitory concentrations against pathogenic bacteria such as Escherichia coli, Pseudomonas aeruginosa, Bacillus proteus, Shigella dysenteriae, Typhoid bacillus and Staphylococcus aureus, owing to the presence of (-)-patchouli alcohol and pogostone. [32]
Another in vitro study showed that patchouli oil was able to inhibit the formation of biofilms by various strains of Methicillin-resistant Staphylococcus aureus (MRSA) and reduce its virulence factors like staphyloxanthin and hemolysin.
Thus, they can be used as an alternative to antibiotics to which the organisms are resistant. [33]
Studies have also shown that patchouli oil can inhibit organisms like Streptococcus pneumoniae, Pseudomonas aeruginosa, and Aspergillus brasiliensis.
Other fungal species whose growth can be inhibited using the oil are Candida albicans, thus preventing vulvovaginal candidiasis.[34][35]
Patchouli oil may Improve Gut Health and Related Disorders
Phytoconstituents of patchouli oil are beneficial in providing a gastroprotective effect, relieve constipation and also have a potent antiemetic activity, thus preventing nausea and vomiting.
Confidence: Moderate
In an in vitro study carried out on rats, it was seen that aqueous extracts and oils of Patchouli were able to reduce nitric oxide and TNF-ɑ concentrations in the serum, thus providing an antioxidant effect and protecting the intestinal epithelium.[36]
Another study showed that inhalation of the aroma of patchouli essential oil induced defecation and alleviated constipation in mice. [37]
A study carried out on chicks showed that n-hexane, methanolic and chloroform extracts of patchouli consisting of Patchouli alcohol, pogostol, stigmast-4-en-3-one, retusin and pachypodol were able to exhibit an antiemetic activity at a dose of 300 mg/kg. [38]
Patchouli oil may have Antiplatelet and Antithrombotic Effect
Because of the presence of alpha-bulnesene, patchouli oil prevents the clogging of blood and aggregation of platelets. This is particularly helpful in preventing cardiovascular diseases.
Confidence: Moderate
An in vitro study showed that patchouli oil exhibited hyperfibrinolysis, thus preventing blood clot formation. [39]
Another study using the medicine Sunghyangjunggisan, consisting patchouli oil as one of the ingredients, significantly inhibited ex vitro rat platelet aggregation.
It also showed significant protection from death due to pulmonary thrombosis in mice. [40]
Patchouli oil may Help with Cancer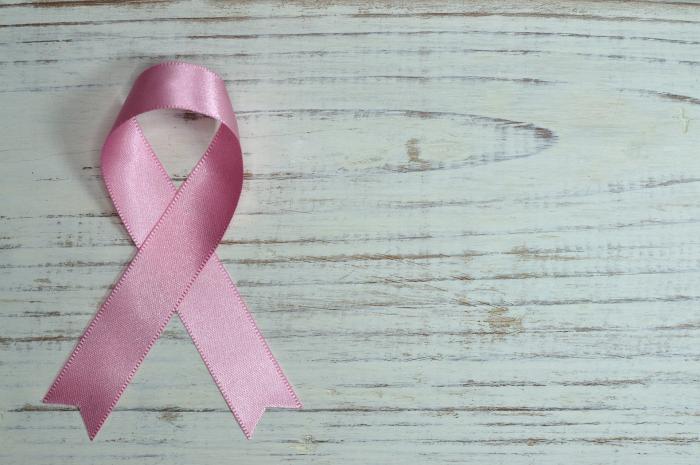 Antioxidant properties of patchouli oil may help prevent tumorigenesis and thus inhibit the pathogenesis of cancer.
It may also be useful in killing cancer cells due to its cytotoxic effects.
Confidence: Low
Research has shown that treating certain cancer cell lines with patchouli oil is causes their cell death via suppressed growth or inducing apoptosis, especially in the human colorectal cancer cell line- HCT116, SW480. [41]
Another study showed that patchouli oil was effective in killing HeLa cell line by inhibiting the proliferation of these cells when treated at the dose of 12.2 +/- 0.46 µg/mL. [42]
Another study showed that Licochalcone A, extracted from patchouli oil had a cytotoxic effect on promyelocytic leukemia cells (HL-60). [43]
Patchouli oil may help Reduce Pain
Patchouli oil has immunomodulatory effects which result in the inactivation of inflammatory pathways. This is also associated with the reduction of pain and can be a potent analgesic.
Confidence: Low
In two models of analgesia in mice, it was seen that the administration of patchouli methanolic extract significantly reduced pain in these models, and even decreased inflammation by downregulating the Cox-2 signaling pathway. [44]
Patchouli oil may Help in Weight Loss
Patchouli oil may result in loss of appetite which may indirectly help in losing weight.
Confidence: Low
An in vivo study carried out on overweight rats showed that aromatherapy with patchouli oil via topical application for 10 minutes, twice a day for 8 weeks, was able to significantly reduce the food efficiency rate and thus help in losing weight. [45]
Dosage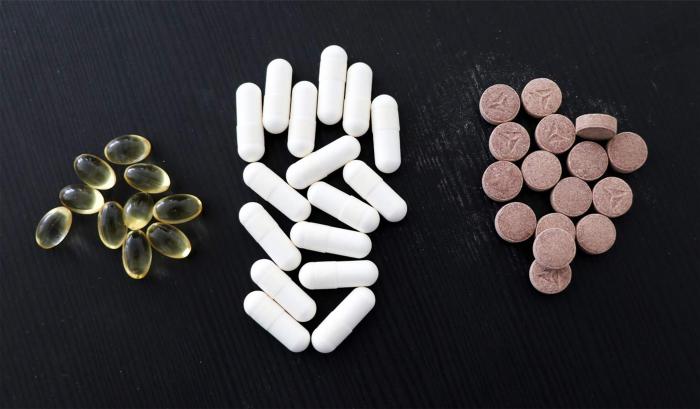 Insect repellent activity:
Concentrations as high as 7µg/mg of insect can be used to kill ants of the genera Camponotus and Dorymyrmex. [46]
Undiluted patchouli oil can be applied to the skin to repel mosquitoes like Aedes aegypti, Culex quinquefasciatus and Anopheles dirus for a period of at least 2 hours. [47]
Sleep:
Essential oil blends like "DeepSleep" and "Oriental" can be used for aromatherapy to induce sleep. The essential oil blend can either be inhaled using a diffuser or be sprayed onto the pillowcase before sleeping. [48]
To reduce stress and induce a state of calm:
Aromatherapy with 2% patchouli essential oil, via inhalation, for 3 minutes will be able to reduce the sympathetic activity of the brain significantly, thus inducing a state of calm and be helpful in reducing stress. [49]
For skin:
An essential oil cream consisting of lavender, German chamomile, patchouli and tea tree at a 5% concentration in aloe vera gel can be used to treat wounds, prevent infection and reduce the pain associated with it. [50]
For treating Athlete's foot:
Application of a blend of 2 drops tea tree essential oil, 1 drop lavender essential oil, 1 drop patchouli essential oil, on the toes and nail beds, twice a day can treat Athlete's foot. [51]
Aromatherapy during meditation:
A blend of 1 drop each of frankincense, patchouli, vetiver, ylang ylang, and neroli essential oils can be added to a diffuser and inhaled for mental clarity, meditation, and mindfulness. [52]
Precautions
Adverse Effects
Aromatherapy with patchouli oil containing essential oil blend may cause headaches and dry mouths occasionally. [53]
It may also stimulate contact dermatitis or other allergic reactions in hypersensitive patients. [54]
Patchouli oil may even cause loss of appetite.
Pregnancy, Lactation and Childhood
There have been no known reports of adverse effects by the use of patchouli essential oil during pregnancy, lactation or childhood. However, it should be used only after consulting a physician in these cases.
Interactions
Use of patchouli oil is contraindicated when taking blood-coagulating medicines or in persons suffering from bleeding disorders. [55]
Known Diseases
Use of patchouli oil in cosmetic products have reportedly caused cases of 'pigmented cosmetic dermatitis', wherein brown hyperpigmentation may occur on the face. [56]
FAQs
Is Patchouli oil an Aphrodisiac?
Yes, patchouli oil can be used as a natural aphrodisiac, to boost one's sexual libido, effectively. Aromatherapy with patchouli essential oil in a carrier oil can be done using a diffuser to inhale the aroma.[57]
Can Patchouli oil be directly Applied to the Skin?
It is best recommended that the oil be applied after blending it with a carrier oil in order to avoid allergic reactions to the skin.[58]
Summary
In a nutshell, patchouli oil is a safe oil that can be applied topically and inhaled via aromatherapy. It's oral consumption however can be avoided.
The essential oil is the most effective when blended with carrier oils, as the oil when used neat may induce allergic reactions.
Patchouli essential oil can be used as an insect repellent, to induce sleep, as an anti-aging agent, and to reduce inflammation.
It's also a potent antimicrobial that can treat viral infections of influenza virus and thus treat flu, battle bacterial infections and even improve gut health.
The use of oil can even prevent blood clotting, cancer and reduce pain.
Very few adverse effects are caused by the use of oil and can be used safely for its numerous health benefits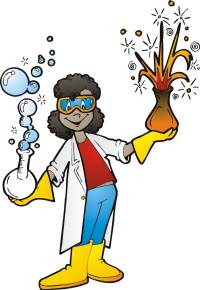 Our articles are written by writers with a deep domain understanding of the topic and usually hold Bachelors / Masters degrees. The articles are peer-reviewed before being uploaded on the website. Our writers spend 10s of hours researching and writing articles which are factual and comprehensive. Check out about our team in About Us section.