Argania spinosa (argan tree) gives us argan oil.
This tree is indigenous to semi-arid regions around Morocco in the Atlas mountain regions and Sahara desert. This thorny, evergreen tree contains fruits each with a seed inside which there are 2-3 kernels.
These kernels are harvested and argan oil extracted from them. Argan oil is a powerful antioxidant and offers anti-oxidative benefits for various skin conditions.
It contains triglycerides, tocopherols (vitamin E), linoleic, oleic, palmitic and stearic acids, squalene and phenolic compounds. Fatty acids in argan oil are comparable to peanut and sesame oil.
Benefits of Argan Oil For Acne
Acne comprises of pimples, whiteheads, blackheads and cysts. Those with oily skin are more prone to acne outbreaks. This is caused when excess sebum (oil) is produced by the sebaceous glands.
These clog pores and clogged pores are places where bacteria proliferate and dead skin cells get built up. The built up bacteria and dead skin cells bulge out on the surface of the skin as acne.
Following a good diet, keeping skin clean and healthy can all reduce acne. Apart from this, there are many creams and other medications which can control acne.
Argan oil is a natural and safe way to fight acne. Antioxidants in argan oil can help fight signs of aging, dry skin and prevent the harm caused by free radicals. It is used to treat wrinkles, scars caused by chicken pox, teenage acne and pimples in children.
Argan oil contains antioxidants like vitamin E that can keep control oil production and it acts as an anti-inflammatory agent too
therefore helping control and reduces acne.
Linoleic acid in argan oil can prevent aggregation of dead skin cells. Using argan oil for acne-prone skin helps to prevent clogging of hair follicles and maintain healthy skin.
Argan oil also contains oleic acid that can control levels of sebum production. It can help maintain healthy balance of sebum in both dry skin and oily skin.
 How to use Argan Oil For Skin
Argan oil can be applied directly on the skin. First cleanse your face thoroughly with a gentle cleanser.
Pat your face but leave it damp. Now apply 1-2 drops of argan oil using gentle circular motions on your damp face. Focus on areas where there is acne or wrinkles. Let it get absorbed for a few minutes and then wash with warm water. Do not use any soap or facial cleansers.
This can be done twice a day. You can even leave it on overnight for better effect.
Acne can occur anywhere in the body. You can safely use argan oil on the chest, arms, face or back.
To treat acne scars, combine argan oil with jojoba essential oil. Argan oil can be combined with rosehip essential oil to treat acne. Rosehip is an astringent and therefore useful to treat acne.
Combine equal amounts of argan and rosehip oil in a small bowl, take a little on your fingers and massage on acne outbreaks. Acne scars cause discoloration and take time to heal. Using argan oil regularly could in time diminish appearance of these scars.
Precautions
Make sure you purchase pure argan oil products only for if the oil is impure, it can aggravate your skin. Perform a skin test to ensure that your skin does not react adversely to argan oil.
While argan oil is generally safe for all skin types, in rare cases, people could develop an allergic reaction. In such cases, you must discontinue using the product at once.
It is always good to consult a dermatologist before using argan oil for acne.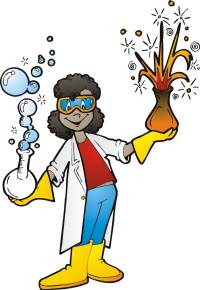 Our articles are written by writers with a deep domain understanding of the topic and usually hold Bachelors / Masters degrees. The articles are peer-reviewed before being uploaded on the website. Our writers spend 10s of hours researching and writing articles which are factual and comprehensive. Check out about our team in About Us section.