Wheatgrass belongs to the Poaceae grass family.
The wheatgrass plant must be harvested before the jointing stage. Once harvested, it can be immediately made into fresh juice or powdered into wheatgrass tablets, capsules or powder supplements.
Wheatgrass juice can be homemade or bought fresh at juice bars or food stores as bottled drinks. Wheatgrass powder must be bought from a manufacturer for it cannot be made at home.
To make wheatgrass juice, you can either grow your own grass or buy fresh fully grown wheatgrass and make your own juice. For both you need a wheatgrass juicer or a blender that makes juice from grass.
How to buy or grow wheatgrass?
There are pros and cons to growing wheatgrass at home or buying readymade wheatgrass products. The first issue is time and space.
Those who have the time to invest in growing wheatgrass can do so. Purchase organic wheatgrass growing kits online or from a health store nearby. To grow wheatgrass, you need wheatgrass seeds, soil, tray and a suitable growing area.
The seeds will need to be soaked for 8-12 hours. Next the soil must be prepared in trays and the seeds planted. The tray must be given some indirect sunlight and watered.
Once the grass reaches 6-7 inches in height, you can cut it above the soil, make juice and consume it immediately.
To enjoy the best benefits of home grown wheatgrass, it must be harvested just before you drink it. A regular blender or a special wheatgrass juicer can extract juice from the wheatgrass.
The juice will need to be filtered before consumption. If wheatgrass is grown hygienically, it will contain plenty of nutrients.
Many people who consume homegrown wheatgrass complain of nausea, dizziness, headaches and the terrible taste. Most of these reactions are due to the detoxifying effects of wheatgrass and other issues.
One major problem is to do with mold and bacteria that usually contaminate homegrown wheatgrass or wheatgrass grown in greenhouse environments. These quickly get contaminated by mold and bacteria.
Washing and scrubbing this home grown wheatgrass will remove some contaminants. Yet you can still be ingesting slime mold (mycelial growth). Home gardeners do not have the technique or equipment to get rid of this.
This problem can be minimized if you buy organic wheatgrass kits. These kits are available online and you can grow hygienic wheatgrass in small kitchens.
Use the growing instructions provided and you can easily grow, harvest and juice your own wheatgrass. This is a cheaper alternate and you have control over the growing environment.
The other option is to buy fresh wheatgrass for juicing or wheatgrass powder supplements. Buying wheatgrass is quick and simple. Wheatgrass powder does not take long to make into juice. Even those who wish to buy fresh wheatgrass and juice it can find it at health food stores.
This is of course the quicker and easier option as long as you know the manufacturing practices under which it is grown. For this, you can read manufacturers labels to see if it is 100% certified organic or visit the website to see their farming practices.
For example, if you visit the website of 'DynamicGreens' you can read their entire farming practices. Their wheatgrass is grown outdoors under direct sunlight to ensure maximum chlorophyll content.
Natural organic farming practices ensure that the product is pesticide and herbicide free. Since it is grown outdoors during the seasonal growth cycle, it is virtually free of mold that contaminates indoor grass.
This makes outdoor grown grass taste better.
Conclusion
The main difference between growing and buying wheatgrass grown outdoors is the mold issue. Wheatgrass grown outdoors under the right conditions ensures that it is virtually free of mold.
High humidity indoors means greater chance of mold to grown. Buying outdoor grown wheatgrass means that there is lower density in planting, seasonal plans like frost cycles are followed and the plants get sufficient air and sunlight.
Buying good wheatgrass – fresh or powdered – is easier and safer option. Homegrown wheatgrass while it is cheaper involves greater effort in growing and maintaining the plants. Hence, consider the pros and cons and make your choice.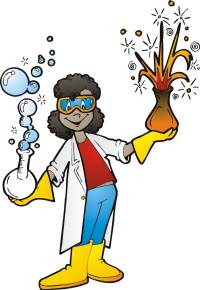 Our articles are written by writers with a deep domain understanding of the topic and usually hold Bachelors / Masters degrees. The articles are peer-reviewed before being uploaded on the website. Our writers spend 10s of hours researching and writing articles which are factual and comprehensive. Check out about our team in About Us section.